Hundreds of Scottsdale DUI cases could be up in air over blood tests
Posted:
Updated: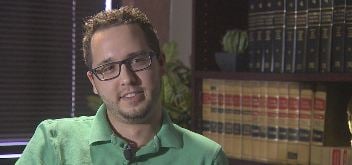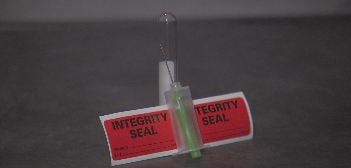 SCOTTSDALE, AZ (CBS5) -
If you are pulled over by a police officer and accused of driving drunk, your blood sample could either convict or exonerate you. But some attorneys are saying the machine that tests them in one Arizona city is faulty, and they believe it could impact hundreds of DUI cases.

Inside the Scottsdale crime lab sits an apparatus police use to test blood, but some argue it's not doing the job.
"I didn't have very much to drink at all, just a couple of these little tiny beers they had," said Ryan, who asked we not use his last name.
He said he was pulled over near Osborn and 64th Street in May 2011.
"Obviously, I was a little terrified because I didn't know what I had done wrong at that point," Ryan said.
Ryan was arrested for driving under the influence, and his blood alcohol level came back at 0.131 percent. But a jury found Ryan not guilty, thanks in large part, he said, to a glitch his attorney noticed in the blood-alcohol analysis.
"It's supposed to say that Joe's blood is Joe's blood and so forth," said Ryan's attorney, Craig Rosenstein. "There's a sequencing issue, one of many issues with the software, where the machine doesn't have the ability to do that accurately."
Rosenstein has been working with a group of local attorneys to piece together how many cases may be affected by what they call a software glitch.
"What we're seeing is the machine going and repeating itself, getting duplicate results, duplicate results and then turning itself off," Rosenstein said.
Scottsdale police sent CBS 5 News the following statement:
Although we make it a practice to not comment on specific court proceedings until they are adjudicated, we can tell you that the Scottsdale Police Lab is an accredited testing forensics lab. We were first accredited in 1996. We have met or exceed (sic) the rigorous standards set by American Society of Crime Lab Directors/Laboratory Accreditation Board every year since then. We continue to adhere to the standards, include (sic) internationally recognized best practices for maintenance and calibration of all lab equipment.
"The idea that someone could get drunk and kill family members of mine and then be acquitted at trial because the science of the crime lab is so bad is infuriating to me," Rosenstein said.
This week a judge might decide whether jurors in 11 different DUI trials should even be able to hear BAC results from this crime lab.
"I'm hoping that something gets fixed along the way because there's no reason anyone should have to go through what I did," Ryan said.
Copyright 2013 CBS 5 (KPHO Broadcasting Corporation). All rights reserved.
Hundreds of Scottsdale DUI cases could be up in air over blood tests

More>>

SLIDESHOW: Butler's home


More >