Second pearl found in clam at pizza restaurant in Wallingford
Posted:
Updated: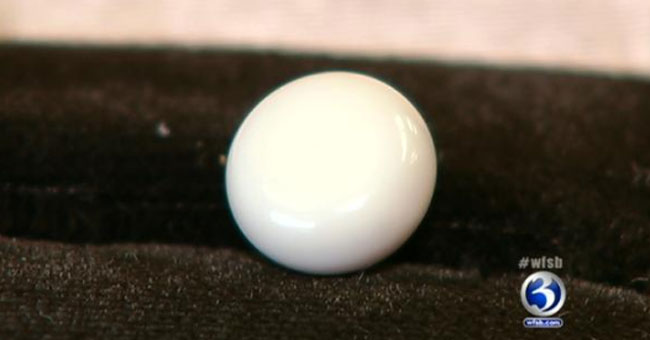 WALLINGFORD, CT (WFSB) -
The owners of a restaurant in Wallingford recently discovered a rare pearl while shucking clams and it is their second discovery in four years.
Clam pizza is a specialty at Minervini Pizza. Ken Minervini said he shucked thousands and thousands of top necks, about 200 per bushel, and a couple bushels a week.
"I was very surprised because it's unusual," he said.
A couple days ago, Ken Minervini said he found his second rare pearl in years.
"So, when I went to pick it up, there it was, another one," he said.
The family has been in the pizza business for 75 years and have restaurants in East Haven and Wallingford.
"My older brother's been doing it for years and he's never found pearls in clams," Minervini said. "He was opening them and he was opening them way before I was."
He said finding a pearl can be worth a significant amount of money depending on their size and color.
"I held onto the first one we found and we'll probably do the same with this one, but maybe if we find the right person," Minervini said. "That might be interested that could give us a good price on it."
Copyright 2013 WFSB (Meredith Corporation). All rights reserved.