Report provides insight into cyber criminals and their motives
Posted:
Updated: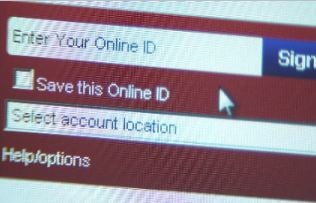 PHOENIX (CBS5/AP) -
Verizon's 2013 Data Breach Investigations Report studied roughly 50,000 security incidents in dozens of countries, gathering data from 19 different groups, including the Secret Service.
Although the results are concerning, a local expert isn't shocked by the findings.
"This is absolutely a sign of the times and I don't care who you are, you can say, 'I'm never going to get on the internet, I'm never going to buy a smartphone,' it does not matter. You're still going to be the victim of a breach because you're doing business with companies who are being targeted," said Ken Colburn of Data Doctors.
The report finds that financially motivated cyber crime holds the top spot for all breaches.
Specifically, 92 percent of breaches came from outsiders, which means some of these breaches are coming from inside the organization.
"It's generally not because somebody is after you, it's just mistakes people are making internally that allow these breaches to happen," said Colburn.
About 76 percent of network breaches were due to weak or stolen usernames or passwords.
"If you really want to increase the security level of a password, don't make it real complicated, make it long. Fifteen characters or more is going to bypass a lot of the password breaking tools that are out there," said Colburn.
And 66 percent of breaches took months or more to discover. Such was the case with Basha's Supermarkets back in February.
"It's real easy to get fooled today. People are used to having machines that are a little slow, it's taking a little longer. These are indications that somebody needs to look at your equipment," Colburn said.
Colburn added that one of the biggest challenges businesses have today is what he calls BYOD, or "bring your own device." That's because an infected laptop, smartphone or thumb drive from home can ultimately infect the businesses' entire network.
To view the full report, CLICK HERE.
Copyright 2013 CBS 5 (KPHO Broadcasting Corporation). All rights reserved. The Associated Press contributed to this report.