Police investigate storage unit break-ins in Naugatuck
Posted:
Updated: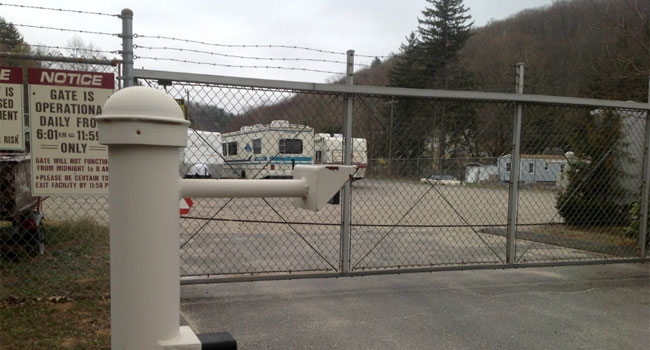 NAUGATUCK, CT (WFSB) -
Dozens of storage units at a Naugatuck storage facility were broken into during broad daylight over the weekend.
Now, the Naugatuck Police Department is asking for the public's help finding the suspects,who cut open locks on at least 30 units and took whatever they could grab at the Bethany-Naugatuck Self-Storage Center.
According to investigators, the break-ins happened Sunday between 1 p.m. and 2 p.m. at the facility, where a code needs to be punched in for people to enter the facility.
Investigators said they believe two white males between the ages of 35 and 40 broke into the Bethany-Naugatuck Self-Storage Center by cutting through the chain-link fence on the main gate.

The suspects were on the property for between 35 and 40 minutes, police said.
"I just rented this unit two weeks ago and even though they got broken into, I don't care, I feel secure here," said a man, who was checking his property Tuesday.
Police said a lot of hand and power tools were taken, mainly because there of value.
Investigators said they are now looking for a newer black GMC or Chevy midsize pick up truck with a yellow New York license plate. Neighbors said they saw it in the lot that afternoon.
People who have units at Bethany-Naugatuck Self-Storage Center are being advised to check their units for any thefts, police said.
"Shocked only because it's a good place here and I didn't understand how they could get in," said one unit owner, who wished not to be identified. "But if someone wants to break in, they're going to break in no matter what.
There is no surveillance video, so police are asking for your help. Anyone with any information is asked to call Naugatuck Police Department at 203-720-2588.
Copyright 2013 WFSB (Meredith Corporation). All rights reserved.