Wildcats sixth at Pac-12 Event
Posted:
Updated: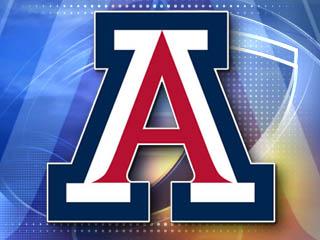 ? cbs 5
PHOENIX (CBS5) -
After day one of the Pac-12 Championships, the University of Arizona women's golf team sits in sixth place in the field of 11 teams. Hosted by UCLA and held at Valencia Country Club (par 72, 6,300 yards) in Valencia, Calif., competition is scheduled for Mon.-Wed., April 22-24.
No. 5 Arizona shot a 301 (+13) to finish in sixth place after the opening round of play. No. 1 USC leads the team race with a 280 (-8). No. 10 UCLA sits in second with a 290 (+2). No. 11 Washington rounds out the three with a 293 (+5). No. 17 Sophia Popov of USC leads the individual race and the field of 55 players with a six-under 66.
No. 31 sophomore Manon Gidali led the Wildcats in a seven-way tie for 18th place. She shot a 74 (+2). No. 77 freshman Janie Jackson shot a 75 (+3) to share a five-way tie for 25th place. No. 96 sophomore Patricia Garcia, No. 70 sophomore Kendall Prince and sophomore Andrea Vilarasau share an eight-way tie for 30th after round one. The trio shot an opening round of 76 (+4).
No. 5 Arizona is paired with No. 15 Stanford for the second round of play on Saturday. The Wildcats and the Cardinal will tee at 8:30 a.m. PT.
Live results and coverage are available at golfstatresults.com. For complete results from the Pac-12 Women's Golf Championships and continued coverage of Arizona women's golf, visit ArizonaWildcats.com.
Copyright 2013 CBS 5 (Meredith Corporation). All rights reserved.