Sun Devil Alumni Lever and Farr To Be Inducted into Arizona Sports Hall of Fame
Posted:
Updated: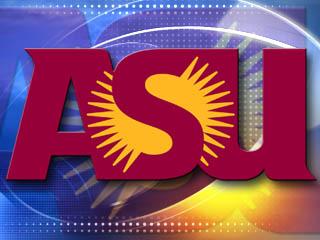 ? cbs 5
PHOENIX (CBS5) -
PHOENIX – Arizona State Sun Devil legends will be inked into the state's history as the Phoenix Regional Sports Commission (PRSC) has chosen Lafayette "Fat" Lever and Heather Farr members of the 2013 class to the Arizona Sports Hall of Fame.
The 43rd Arizona Sports Hall of Fame Induction Ceremony is May 9, at 7:30 p.m. PT at the Scottsdale Center for the Performing Arts. The Hall of Fame honors athletes, coaches, administrators and others who have made significant contributions to Arizona sports.
Lafayette "Fat" Lever | Men's Basketball 1978-1982
A 2004 Pac-10 Hall of Honor Inductee and 1988 Arizona State Hall of Fame Inductee, Lafayette "Fat" Lever earned his B.A. in Education at ASU in 1996. A four-year performer at guard and AP Second-Team All-American, Lever finished his career 11th on the all-time ASU scoring list (1,137 points), first in steals (236), second in assists (444) and tied for third in free throws (301). Lever established a University Activity Center record for the most points (38), most free throws (16), most assists (13) and most steals (8) in a game. He was drafted by the NBA Portland Trailblazers and later traded to the Denver Nuggets, where he was selected to the 1988 NBA West All-Star team.
Heather Farr | Women's Golf 1983-1985
Inducted into the Arizona State Hall of Fame in 1990, Farr was one of the top players in ASU chronicles. Farr earned All-America honors in 1984 and 85 and was also a member of the 1984 US Curtis Cup and World Amateur teams. Was the lone amateur at the1983 US Open and moved to the LPGA tour in 1986. While at ASU, helped the Sun Devils win a pair of conference titles and placed fourth in the '84 NCAA Championship to help the team to a second-place finish. The Heather Farr Award is named in her honor, a distinction given to the top ASU female student-athlete who excels in athletics, academics and community service.
About the Arizona Sports Hall of Fame and the Phoenix Regional Sports Commission
The Phoenix Regional Sports Commission assumed custodianship of the Arizona Sports Hall of Fame in 1999. A 501(c)(3) non-profit corporation, the Phoenix Regional Sports Commission was created in 1988. The mission of the Sports Commission is to "Enrich Our Community Through Sports" by representing the citizens of the Valley to bring national and internationalsporting events to the state, assist in the promotion of existing events and teams, and support youth sports programs. To learn more about the Sports Commission, please visit www.phoenixsports.org.
Copyright 2013 CBS 5 (Meredith Corporation). All rights reserved.