PD: Injured mother, son found running on Scottsdale road
Posted:
Updated: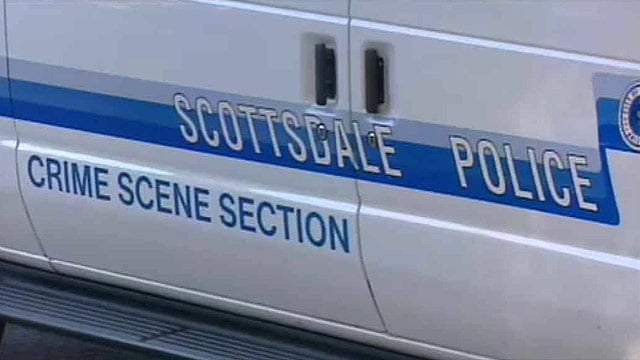 SCOTTSDALE, AZ (CBS5) -
Police suspect methamphetamine played a role in the bizarre behavior of a woman found nearly naked and running down a Scottsdale street with her 3-year-old son Sunday night.
The 25-year-old woman was running in traffic near Scottsdale and McDowell roads about 9:30 p.m. wearing only a shirt, said David Pubins of the Scottsdale Police Department.
Pubins said the woman had blood on her body and was speaking incoherently about being in a fight in the West Valley.
Her son was wearing pajama pants and had bad cut on his leg, Pubins said.
Police officers traced the blood to a chain-link fence just west of the intersection, where they found the boy's pajama shirt snagged on top of the fence. Pubins said it appeared the woman tried to climb over the fence with the child.
Paramedics took the woman to Scottsdale Healthcare-Osborn hospital for treatment of cuts and methamphetamine while the child was taken to Maricopa Medical Center. He was to be turned over to Child Protective Services when he was discharged from the hospital, Pubins said.
He said charges against the mother are pending her release from the hospital and the results of the investigation.
Copyright 2013 CBS 5 (KPHO Broadcasting Corporation). All rights reserved.