Utah Gets Series over No. 2 ASU Softball
Posted:
Updated: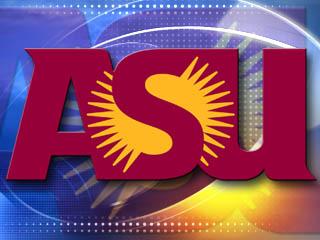 cbs 5
PHOENIX (CBS5) -
The Arizona State softball squad (39-7, 10-5 Pac-12) lost its first Pac-12 Conference series of the season with a 6-5 loss to Utah (21-24-1, 6-12 Pac-12) in game one of a twin-bill on Sunday. Sam Parlich saved the Sun Devils from a series sweep with a three-run homer in the top of the seventh to secure the 6-4 win in the finale.
Working with two losses heading into the series finale, a final hit from Sam Parlich proved all ASU needed to keep the sweep at bay. Parlich hit a three-run shot in the top of the seventh for what would be a 6-4 victory on a 2-1 weekend.
UP NEXT
Sun Devil softball returns to host California April 26-28 in Tempe, with all three games on TV. Friday's game is the annual Gold Game and will be on ESPNU at 7 p.m. PT. Saturday's game at 7 p.m. PT will be on Pac-12 Network and the series will conclude on the conference network with a 3 p.m. PT first pitch.
Copyright 2013 CBS 5 (Meredith Corporation). All rights reserved.