Barrett and Moline Claim victories on Saturday
Posted:
Updated: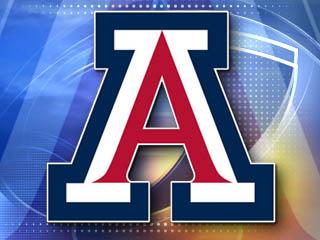 ? cbs 5
PHOENIX (CBS5) -
The University of Arizona Wildcat No. 22 men's and No. 6 women's track and field teams finished competition in Walnut, Calif. at the Mt. SAC Relays. On Saturday at Hilmer Lodge Stadium, the Wildcats won two events on Saturday.
Senior Brigetta Barrett continued her winning streak versus collegiate competition on Saturday with another victory in the women's high jump invitational section. She posted a mark of 6-2.25 (1.89m) in only her second meet of the outdoor season. She has now won 22-straight competitions against collegians. She still holds the top mark in the world after clearing 6-4.25 (1.94m) at the Stanford Invitational. In the men's high jump competition, senior Edgar Rivera-Morales cleared 7-1.75 (2.18m) and senior Nick Ross (unattached) cleared 7-3.75 (2.23m), good for fifth place.
In the women's shot put invitational section, senior Alyssa Hasslen took third place with a toss of 56-6 (17.22m). Junior Julie Labonté's mark of 55-10.5 (17.03m) was good for fourth place. Sophomore Baillie Gibson posted a season-best mark of 55-4.25 (16.87m) and finished in fifth place. That mark is No. 10 in the country this year, excluding results from around the country. Junior Omotayo Talabi had a toss of 53-1.75 (16.20m), the second-best mark of her career. She finished in seventh place with that throw. In the men's hammer throw invitational section, senior Tyler Johnson had a season-best toss of 201-10 (61.53m), good for 14th place. That mark
In the women's 400-meter run invitational section, junior Shapri Romero clocked a time of 52.87 and finished in third place. That is the second-fastest time of her career. In the 400-meter hurdles invitational section, senior Georganne Moline won with a time of 55.70. It is the second-straight year she has won the race at the Mt. SAC Relays. Her time of 54.98 at the Jim Click Shootout still ranks as the second-best time in the world. On the men's side, senior Clifton Leake ran in the Olympic development section of the 400-meter hurdles. He clocked a time of 51.29 and took third place. That mark is the second-best time of his career. In the Olympic development section of the 200-meter dash, Romero clocked a time of 23.76 and took fourth place.
"It felt pretty awful, honestly," Romero said. "My 52.3 race at the Jim Click Shootout felt much better. But it's definitely a learning process and experience for me. I really wanted to run against LaShinda Demus (Nike) and Turquoise Thompson (UCLA) but they scratched, unfortunately."
"I thought it was a really good day," head coach Fred Harvey said. "We got some championships out of it with Brigetta (Barrett) winning the high jump and Georganne (Moline) defending her title in the 400-meter hurdles. I'm really happy with the throwers, Baillie (Gibson), Julie (Labonté), Alyssa (Hasslen) and Omotayo (Talabi), they all had really good days throwing right at their season bests or setting season bests. Shapri (Romero), she's staying on par, not really what she wanted to run but the big thing is that we have to get our minds geared toward the championships. It was a good day, we were excited to be here and we competed well."
Copyright 2013 CBS 5 (Meredith Corporation). All rights reserved.