Cats dealt heartbreak in Tempe
Posted:
Updated: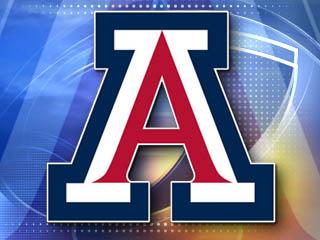 ? cbs 5
PHOENIX (CBS5) -
No. 67 Arizona women's tennis (9-14, 1-9) dropped its last match of the regular season, 4-3, to No. 22 Arizona State (16-5, 6-4) on Saturday afternoon at the Whiteman Tennis Center in Tempe, Ariz.
Arizona was able to take three out of the six singles matches, but with Arizona State winning the doubles point and three singles matches as well, the Wildcats fell short on senior day for the Sun Devils.
Arizona's three points came from Kim Stubbe (Mol, Belgium) at the No. 2 spot, Laura Oldham (Sheffield, England) at the No. 3 spot and Akilah James (Brooklyn, N.Y.) at the No. 4 spot.
Pulling two upsets in doubles play against California last weekend, Arizona was swept in the doubles round and fell behind early, 1-0.
Arizona's deficit grew to 2-0 as Arizona State took the match at the No. 6 spot.
Stubbe earned Arizona's first point of the match by defeating ASU's Desirae Krawczyk in straight sets, 6-0, 6-3.
Trailing 2-1, Arizona was unable to win the next point as Arizona State clinched matches at No. 1 and 5 spots to take the match.
At the No. 4 spot, James won a thrilling first set, 7-5, against ASU's Stephanie Vlad and shut her out, 6-0, in the second to give Arizona its second point of the day.
Despite the match being won, Oldham continued to battle at the No. 3 spot against ASU's Leighann Sahagur and won in straight sets, 6-3, 6-3.
Up Next: Arizona will head to Ojai, Calif., for the Pac-12 Tennis Championships, starting on Wednesday, April 24.
For immediate results and continued coverage of Arizona Women's Tennis, visit ArizonaWildcats.com, or visit the Arizona Women's Tennis Facebook page, or follow @ArizonaWTennis on Twitter.
Doubles
No. 1 No. 28 Cako/Smith (ASU) def. Smyth/Austin (UA), 8-4
No. 2 Sahagon/Krawczyk (ASU) def. Stubbe/James (UA), 8-3
No. 3 Smith/James (ASU) def. Mc Rann/Oldham (UA), 8-0
Order of finish: 3, 2, 1
Singles
No. 1 No. 21 Jacqueline Cako (ASU) def. No. 65 Lacey Smyth (UA), 6-3, 6-3
No. 2 Kim Stubbe (UA) def. Desirae Krawczyk (ASU), 6-0, 6-3
No. 3 Laura Oldham (UA) def. Leighann Sahagur (ASU), 6-3, 6-3
No. 4 Akilah James (UA) def. Stephanie Vlad (ASU), 7-5, 6-0
No. 5 Hannah James (ASU) def. Susan Mc Rann (UA), 6-3, 6-3
No. 6 Joanna Smith (ASU) def. Inge Hendrikx (UA), 6-1, 6-1
Order of finish, 6, 2, 1, 5*, 4, 3
Copyright 2013 CBS 5 (Meredith Corporation). All rights reserved.