GCU Splits Series with California Baptist
Posted:
Updated: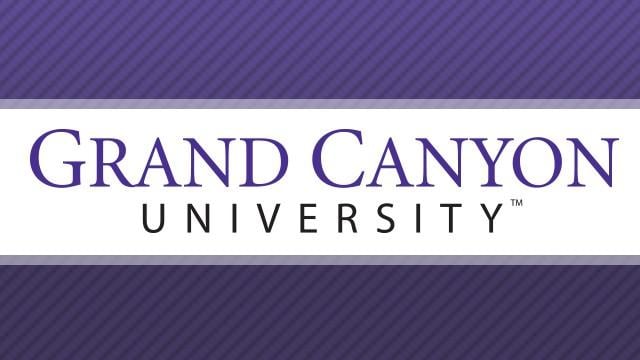 ? cbs 5
PHOENIX (CBS5) -
The 15th-ranked Grand Canyon University baseball team dropped their series finale against California Baptist, 15-6, today at Brazell Stadium. With the loss, the Antelopes are now 32-11 overall and 24-6 in the Pacific West Conference. The Lancers improved to 28-14 overall and 21-7 in conference play.

GCU still maintains a two-game lead over CBU in the conference standings heading into the final two weekend of action.
The 15 runs allowed by GCU today marked the most they have surrendered this season, as the nine-run margin of defeat also serves as the largest in 2013.

"Today was frustrating in that we won big games yesterday," said head coach Andy Stankiewicz. "They can hit. You have to tip your hat because our guys made good pitches and their guys still hit the ball well. We have to regroup and let it go. We have a big week coming up at Azusa Pacific."

GCU starter Trent Wilson (3-2) was tagged with the loss after allowing 4 runs on 5 hits and 2 walks with a strikeout over 3.2 innings of work. CBU starter Michael Davis also tossed 3.2 innings, but did not factor into the decision as Erik Salcido picked up his first win of the season.

Five GCU batters collected two hits in the game: Michael Pomeroy, Garrett Jeffries, Derek Mendoza, Ryan Moore, and Harlyn Griffiths. Steven Swingle and Moore each added 2 RBI for the 'Lopes.

Swingle, who was 0-for-10 in the series entering today's game, doubled to left-center with one out in the first to plate Paul Panaccione and Pomeroy, who both reached base via singles, and give GCU an early 2-0 lead.

The Lancers cut that lead in half when Zach Esquerra connected for his team- and conference-leading 13th home run, a shot over the right field fence on a 2-1 pitch, to lead off the second inning.

In his next at-bat in the fourth inning, Esquerra launched a 3-2 pitch over the centerfield fence to hand the Lancers a 3-2 lead. Matt Daugherty led off the inning with a single and came around to score on the long ball. CBU scored their third run of the inning on a bloop single to left field that plated the runner on second base.

The 'Lopes added a run in the bottom half of the fourth after Mendoza and Griffiths reached via one-out singles to right field. Moore hit a soft single to shortstop for the third hit of an inning and an errant throw by the fielder allowed Mendoza to score.

GCU looked to be out of the fifth inning without any CBU runs, but an error by Austin Buelow allowed one run to score and the batter that reached on the error came around to cross home on a double before Kyle Detwiler induced a flyout on the first pitch he threw.

CBU quickly found themselves with runners on second and third with no outs in the next frame and were able to plate both runs on a groundout and fielder's choice to make it an 8-3 game. Esquerra hit his third home run of the game (and 15th of the season) to open the seventh inning, this time over the left-center fence on a 2-1 pitch. The Lancers tacked on three more runs before the 'Lopes were able to record three outs, taking a 12-3 advantage into the bottom half of the seventh.

Moore scored Jeffries and Mendoza on a two-out single up the middle in that same inning. GCU had the bases loaded after the next batter, Ryan Tomita, walked, but the Lancers struck out Brandon Smith to end the threat.

CBU scored three more runs over the eighth and ninth innings, while the 'Lopes added one additional to their total in that time.
"We are where we want to be – our destiny is in our hands," said Stankiewicz. "We don't need to hope for anything. We need to play our brand of baseball for the next two weekends. If we do that, I am confident that we will be right where we want to be. That is what I told the guys, they have to let it go. We have some guys banged up, so we need to get them in treatment and get them healthy. We have it in front of us and we have to take care of business."

GCU will hit the road for a four-game set at Azusa Pacific beginning on Thursday at 5 p.m. Fans can follow the action live by visiting www.gculopes.com.
Copyright 2013 CBS 5 (Meredith Corporation). All rights reserved.