UPDATE
Officers shoot, kill man in Mesa shootout
Posted:
Updated: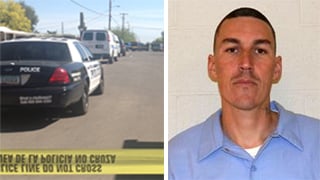 Travis Trisoliere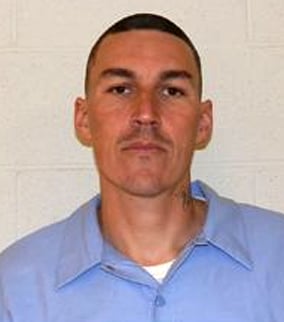 Travis Trisoliere (Source: Arizona Dept. of Corrections)
MESA, AZ (CBS5) -
Neighbors had to take cover Saturday afternoon after officers trying to serve a warrant ended in a shootout with a man in Mesa.
Police said they got a tip that Travis Trisoliere was in a neighborhood near Broadway and Meridian roads. Investigators said he was sitting in the passenger's seat of a truck when he reached for a weapon. That's when officers opened fire.
A handgun was found near Trisoliere's body, said Diana Williams of the Mesa Police Department.
Julie Rivera told CBS 5 her kids were playing in the front yard when without warning U.S. Marshals and Mesa officers began shooting.
"When they started shooting I ran outside to grab my children and we ran to the living room and we sat down on the floor. We heard other gunshots go through our kitchen," said Rivera.
Mesa police spokesman Det. Steve Berry said it's not clear who shot Trisoliere.
"At this point I am not 100 percent clear on how many officers fired. There were multiple officers on the scene. Obviously that's one of the things that are going on in the investigation. We'll determine which officers fired and how many," said Berry.
Trisoliere's friends told CBS 5 News he was depressed and didn't want to go back to jail.
"He was a good person. He really was he was a good friend. We all loved him very much," said Katie Aaron.
Detectives worked into the evening collecting evidence. Meanwhile, Rivera waited beyond the crime tape, grateful for her family's safety and questioning the way the incident occurred.
"It's unsafe to be out of your house now because you don't know when the cops are just going to have a shootout with somebody. Where's the warning for us. We're all living in fear in our own homes," said Rivera.
Copyright 2013 CBS 5 (KPHO Broadcasting Corporation). All rights reserved.