Utah Walk-Off Bests No. 2 Softball, 5-4, In Extras
Posted:
Updated: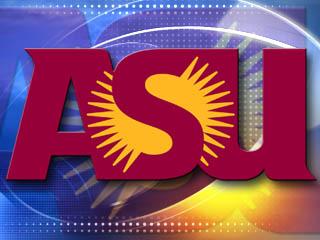 ? cbs 5
PHOENIX (CBS5) -
Arizona State softball (38-6, 9-4 Pac-12) fell 5-4 in eight innings to Utah (20-23-1, 5-11 Pac-12) on Friday in the team's first loss of the year in extras.
Bethany Kemp provided the Sun Devil offense with three RBI on two home runs in a team-best showing at the plate. ASU reliever Mackenzie Popescue (16-2) took the loss after becoming the pitcher of record in the bottom of the seventh. Mariah Ramirez (7-9), also a reliever in the circle, picked up the upset victory for Utah after finishing the final three frames.
UP NEXT
Live stats and radio will be provided by Utah for all three games in the series. ASU will play Saturday at 12 p.m. PT and Sunday at 11 a.m. PT.
NOTES
Friday's game was just the fifth time this season that ASU has allowed an opponent to score in the first inning. It also marks the eighth time an opponent has scored before ASU.
Haley Steele's double in the third is her 11th of the season and 22nd of her career, tying her for 20th all-time at ASU.
Bethany Kemp homered twice against Utah on Friday, the first time in her career she has hit multiple homers in a game. She has six total home runs this season.
ASU has played extra-inning ball three times this season (2-1), the loss against Utah the first extra-inning game in conference play. Previous games: 6-5 (12) vs. Portland State and 5-4 (8) against Pacific. Amber Freeman tallied three hits in four at-bats.
Copyright 2013 CBS 5 (Meredith Corporation). All rights reserved.