Boston terror attack raises new fears in US cities
Posted:
Updated: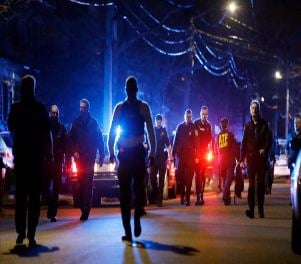 PHOENIX (CBS5) -
The terror attack in Boston took place 3,000 miles away from Arizona, but it still feels close to home.
The pictures from back East are a stark reminder that U.S. cities can be targets of terrorism just like other communities around the world.
Cathy Lindstrom is a clinical psychologist with Beatitudes in Phoenix.
She said what's happening in Boston impacts all Americans who can no longer feel 100 percent safe when they're out in public.
"Particularly people who have vivid and creative imaginations, because they play it out and ask, 'What if it happened to me? What would it be like? What must it have been like for those people?'" said Lindstrom. "Those types of fears are real."
Erez Kessler is a preschool teacher in Scottsdale who knows all too well the feeling of fear in his own neighborhood.
Kessler grew up in Israel, a place that is always on high alert.
"We got a lot of bombs. I remember as a kid in 1995 we had like a time of bombing every day," said Kessler. "We hear in the news, even twice a day, there is bombing some place."
Kessler explained that over the years, you learn to be more aware of your surroundings and take a more active roll in the safety of others.
He said that he won't be surprised to start seeing more Americans changing their behavior.
"Leave own eyes open means if you see a suspicious bag or suspicious box in the street, you open eyes and call 911," said Kessler. "Everyone needs to have the second sense to feel the people around you and feel the situation. You have to be aware all the time."
Kessler said that Israelis pride themselves on not living in fear, making sure they go out to the movies and the park despite the constant threat of attack.
The only difference is everyone takes security and safety very seriously, said Kessler.
Copyright 2013 CBS 5 (KPHO Broadcasting Corporation). All rights reserved.