CBS 5 Advocate
Discuss options if belongings don't fit in a moving container
Posted:
Updated: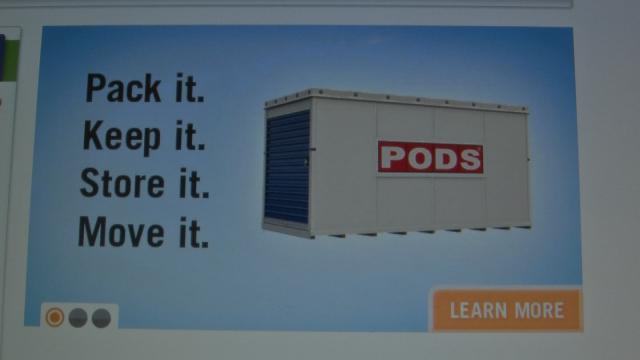 PHOENIX (CBS5) -
More and more consumers are trying a new way to move their personal belongings, but like regular moving companies, consumers need to be smart with so-called "containers."
Containers have become a viable alternative to standard moving companies. You pay a fee, the company drops off a giant container at your house, you fill it up, they hoist it onto a truck and take it to your next destination. The most important detail to iron out in one of these contracts is the size of the container.
"I was completely frustrated," Avid Navidi said.
In a move set up for her parents, Navidi decided on a container over a traditional mover. She says one company, Pods, had containers 4 feet shorter than a competitor. Navidi asked Pods if all of her parent's stuff would fit.
"It was four full rooms of furniture, all the appliances, boxes, and everything else that we had. They assured me of the fact that this was large enough," Navidi said.
Navidi agreed to pay $400 to have the container delivered and then later taken to the next destination. She never asked what would happen if the container wasn't big enough.
"They assured me that the container was large enough to fit everything, and that's why I didn't ask them for a contingency plan," Navidi said.
The container wasn't big enough and much of her parent's furniture didn't fit. She called Pods and asked what they planned to do about it.
"Their bottom line to me was pay another $400 and we'll send another pod," Navidi said.
Instead, Navidi rented a 14-foot U-haul truck to move the rest of her parent's belongings. She felt since Pods had underestimated her load, they should pay the $200 U-haul charge.
"They basically said they weren't responsible. They told me I have no case here," Navidi said.
She says Pods claimed there were limits to their liability. They wouldn't pay, but Navidi learned a good lesson.
"I will get a contract in writing and also I will ask for a contingency plan - just in case things didn't fit - what they're going to do about it," Navidi said.
After CBS 5 News reached out to Pods, company officials agreed there may have been some miscommunication on the phone between Navidi and their rep. Pods decided to refund Navidi the entire $400 she paid for the service - which was well beyond her expectation.
CBS 5 News would like to thank Pods for bringing this dispute to a quick and very satisfactory conclusion.
Again, containers are a good option for moving, but you have to discuss what happens if it isn't big enough for your needs. Try to negotiate into the contract a discount on any additional container if the company underestimates your load.
Copyright 2013 CBS 5 (KPHO Broadcasting Corporation). All rights reserved.