Man found guilty of setting deadly fire in New Haven
Posted:
Updated:
By Joseph Wenzel IV, News Editor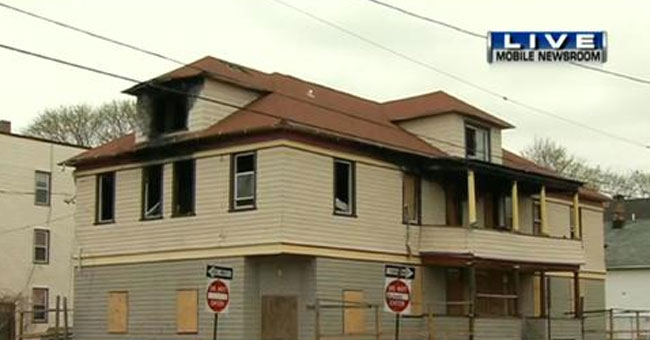 NEW HAVEN, CT (WFSB) -
A New Haven father and son were found guilty by a federal grand jury on charges of arson after a fire in New Haven in 2011 claimed the lives of three people.
A fire on Wolcott Street on March 9, 2011 claimed the lives of 42-year-old Wanda Roberson, her 8-year-old son Quayshawn and her 18-year-old niece Jaquetta Roberson.
Hector Natal, 26, was charged with burning down the New Haven home that killed the family of three.
Natal's father, Hector Morales, is accused of trying to cover it up.
It took less than eight hours before a federal jury found Natal and Morales guilty.
Police said Natal set the fire after a drug dispute with another resident inside the home.
Investigators said Morales destroyed evidence and talked with witnesses to help cover it up.

The home remains boarded up and burns are still evident on the building after the fire that occurred about two years ago.
"I don't think she deserved to die that way, it just wasn't right," said Barth Walker, who was a friend of the victim. "It took too long for them to get justice."
For neighbors and those closest to the victims the verdict won't bring them back, but does bring the closure they've been longing for.
"For the family, probably not. They got a loss," Walker said. "They have to deal with this for the rest of their life."
Both men will be sentenced in the coming weeks, but the minimum Natal will be facing is 25 years behind bars.
Copyright 2013 WFSB (Meredith Corporation). All rights reserved.