Goodyear fire chief resigns after audit claims lack of leadership
Posted:
Updated: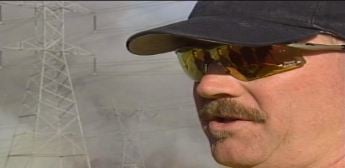 Mark Gaillard
There's been a shakeup in Goodyear city government after fire Chief Mark Gaillard turned in his resignation. This comes after an internal audit of the department claimed there was a lack of leadership.
Goodyear has had its fair share of department head turnover. The city manager resigned in March of last year after a performance review, the police commander resigned in June 2011 amidst several internal investigations, and the mayor called it quits in 2010 citing personal reasons. Now as our partners at the West Valley View first reported, the fire chief has announced his retirement.
"There's not a better person to serve as a fire chief," said Romina Khananisho, with the city of Goodyear. But a recent audit conducted by California company Citygate Associates, costing nearly $35,000, suggests otherwise.
"When government is changing, you should always be looking at your internal processes and procedures," Khananisho said.
The audit points to troubling and disappointing news about internal leadership, saying there's no trust between management and rank and file. the leadership doesn't hold staff accountable, and there's a need for consistency.
"I cant speak for why he decided to resign and I'm not going to say that he made a decision based on the assessment or it was personal decision," Khananisho said.
Our partners at the West Valley View said Gaillard, who has spent 27 years with the city, will stay on for three months to help out and will get a lump-sum payment of $50,552, or four month's pay, on his last day.
Khananisho said a shakeup is normal, and doesn't think it shows instability.
"We're bringing on new people, fresh faces, so it's a great time at the city of Goodyear," Khananisho said.
Khananisho said they also conducted audits for its police, public works, and development services departments in years past. They've already appointed an interim chief. The West Valley View tried to contact Gaillard but he could not be reached.
Copyright 2013 CBS 5 (KPHO Broadcasting Corporation). All rights reserved. The West Valley View contributed to this report.