Raging party at Mesa mansion ends with 20 arrests
Posted:
Updated: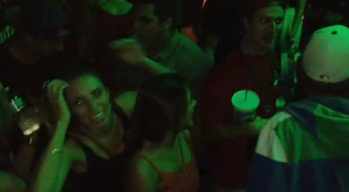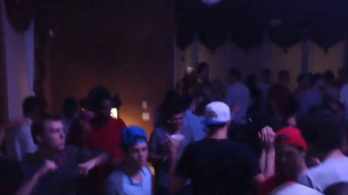 MESA, AZ (CBS5) -
Partygoers say a rager turned into a riot early Saturday morning.
Mesa police said officers arrested around 20 people for underage drinking. But folks who were at the party told CBS 5 News that's not the half of what happened.
Hundreds of people packed into a 6900-square-foot Rosewood Estate mansion Friday night. Some of the teens who were there said alcohol was flowing. Neighbor Robert Wickersheim said that wasn't all that was being passed around.
"We found an Arizona medical marijuana tube stuck in our bushes," said Wickersheim.
By the end of the night many people in the underage crowd ended up defending themselves in what guests called a free-for-all.
Bradley Korman, 19, attended the party.
"It was loud. People were just throwing bottles, screaming. It was like 400 people. Just chaos," said Korman.
Adrian Herrera was also there.
"Words can't really describe how bad it was. It was just like 'boom.' One after another, knock out after knockout. The way people were falling, heads were cracking. There was just blood pouring out. People were lying in the street knocked out," said Herrera.
In the daylight, CBS 5 News cameras captured pools of dried blood in front of the house. Lights had been busted out and beer bottles and broken glass littered the street.
Mesa police said the brawl caught officers' attention.
"People were jumping the fences trying to get away," said Mesa police Detective Steve Berry.
Although there was evidence of a fight, no one was charged. Officers said all of the people involved had scattered by the time officers showed up.
"We weren't able to locate anyone with any significant injuries that required them to go to the hospital," said Berry.
All of the kids arrested for underage drinking aren't the only ones in trouble. It turned out that mansion is a rental.
When CBS 5 News showed video to the home's actual owner she was speechless and said she is thinking about taking the tenant to court.
Copyright 2013 CBS 5 (KPHO Broadcasting Corporation). All rights reserved.