FBI warns law enforcement to be on lookout for IEDs
Posted:
Updated: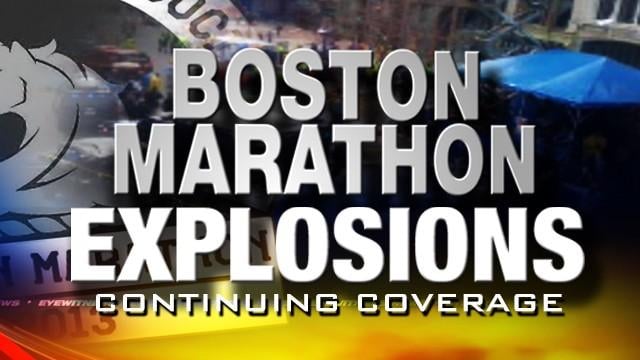 PHOENIX (CBS5) -
The pressure-cooker bomb used in the Boston Marathon is known as an IED, an improvised explosive device.
Many think of war zones in the Middle East when hearing about those explosives, not so much here in the U.S. But the federal government is warning law enforcement to be on the lookout.
CBS 5 News obtained an unclassified FBI internal memo urging officials to be on the lookout for IEDs since the Boston attack. Listing recent incidents such as a bomb found along a Spokane, WA, Unity March route in 2011. Also listed, is a thwarted May 2010 plot to detonate a car bomb in Times Square.
According to Scott Krushack, the Phoenix emergency management coordinator, the federal government ranks Phoenix No. 15 on the terrorist threat list.
"We are a big city. The region is large. There are lots of things going on here. We have our significant issues," Krushack said.
Monday's explosions along Boylston Street bring back many memories for retired Phoenix Police Officer Wayne Corcoran who headed the bomb unit.
"In my 10 years, we handled 2,160 bomb calls," Corcoran said.
He showed photos of a few IEDs he encountered on the job. Some exploded, others were left intact. They were disguised as aerosol cans and even hidden in lunch boxes.
"Here in America, most of them would use a pipe bomb, it creates more pressure than a pressure cooker would," he said.
Decades ago, people would use underground books to learn how to make the bombs. But now, several how-to sites are found with a simple Google search.
The Valley had its own scare with a series of flashlight bombs last summer. A few days ago, a bomb mailed to Sheriff Joe Arpaio was intercepted in Flagstaff.
Corcoran says these bombs aren't going away, so everyone needs to be on the lookout.
"If they see a briefcase, a backpack, anything just sitting there, tell somebody and move yourself away from it."
Copyright 2013 CBS 5 (KPHO Broadcasting Corporation). All rights reserved.