Oregon's Moore throws perfect game against Wildcats
Posted:
Updated: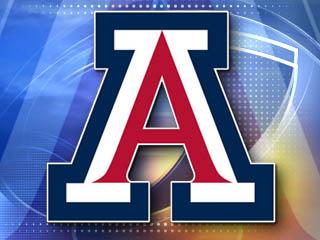 ? cbs 5
PHOENIX (CBS5) -
Oregon pitcher Jessica Moore was perfect as seventh-ranked Oregon (36-6, 13-2 Pac-12) completed its sweep of 17th-ranked Arizona (27-17, 4-8 Pac-12) with a 9-0, five-inning victory.
Arizona, which was no-hit Saturday, failed to put a runner on base against Jessica Moore, who struck out six of the 15 batters she faced and improved to 19-3 on the year. In the final two games of the series, Oregon's offense scored 17 runs while its pitchers limited the Wildcats to just three base runners (0 hits).
Estela Piñon (9-6) allowed four runs, three earned, in two innings pitched. She was relieved in the third by Shelby Babcock who allowed five runs on four hits in an inning and a third. Nancy Bowling entered to get the final two outs of the game.
The run-rule loss was the third of the season for Arizona and second consecutive. It was the first Pac-12 sweep of Arizona since ASU took three from the Cats in Tempe in 2012, March 23-25. Oregon got on the board in the first with a two-run homer from Kailee Cuico.
Alexa Peterson led off the second with a home run to right center to give Oregon a 3-0 lead. Two walks and a passed ball put two runners in scoring position and only one out for Janie Takeda. The Oregon leadoff hitter hit a groundball to second to score a run and give the Ducks a 4-0 lead.
Babcock entered in the third and gave up a walk and a double before allowing Peterson to hit a three-run homer and put Arizona in a 7-0 hole. The Ducks added to their lead on a two-run double by Kaylan Howard in the fifth.
The Wildcats return home to host UCLA next weekend, Thursday through Saturday. The two squads kick off the three-game series April 18 at 7:00 p.m. PDT.
Copyright 2013 CBS 5 (Meredith Corporation). All rights reserved.