Sun Devil Softball Scorches Washington, 7-1
Posted:
Updated: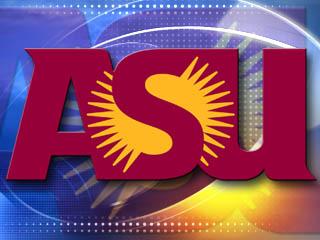 ? cbs 5
PHOENIX (CBS5) -
The Arizona State softball team (37-5, 8-3 Pac-12) bounced back after a two-game losing streak to top Washington 7-1 in front of a sold out crowd of 2,088 on national television.
Washington moves to 32-11 overall and 10-4 in Pac-12 with the loss garnered by Bryana Walker (13-6). The two squads will bid for the series in the finale at noon on Sunday. Dallas Escobedo (20-4) picked up her 20th win of the season, her third 20+ win season of her career. With the victory she ties for third all-time at ASU in wins with 81 and 17th in single season wins (20).
UP NEXT
Series finale at 12 p.m. PT will not be on TV. Live radio is provided by Blaze Sports, here. Live stats can be found here.
NOTES
Dallas Escobedo's win on Saturday is her 20th of the season, the third time she has recorded at least 20 wins.
ASU's three home runs bump the team to 70 on the year. The Sun Devils have homered in 35 of 42 games, 22 of those have been multiple-homer games. This was the eighth time this year ASU has had three or more homers in a game.
ASU is 17-2 when scoring in the first inning. They are 34-2 when scoring first/before their opponent. This was the fourth time this year that ASU was walked at least nine times. Three of those games were Pac-12 opponents (UCLA 9; Stanford 10; Washington 9).
Copyright 2013 CBS 5 (Meredith Corporation). All rights reserved.