Palin, Brewer talk immigration reform
Posted:
Updated: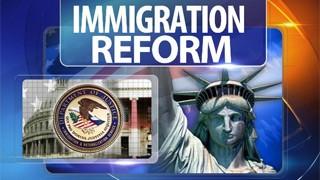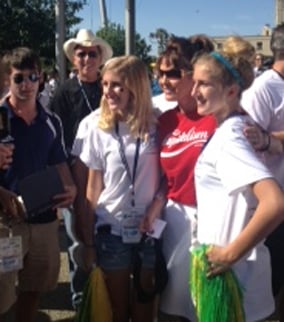 Sarah Palin
PHOENIX (CBS5) -
Gov. Jan Brewer and former vice presidential candidate Sarah Palin tackled one of Arizona's biggest issues Saturday afternoon.
"We're here highlighting the problem of child abuse and doing all that we can to strike it out," said Palin.
However, Saturday's conversation wasn't just about protecting our children. It was also about protecting our border.
This week immigrants living in this country illegally will likely find out what they need to do to become U.S. citizens. Lawmakers are days away from announcing details of the most sweeping immigration reform bill this country's seen in a quarter century.
"There needs to be truth in this issue. The American public can't keep being told that the border is as secure as ever or more secure than ever when that is not true," said Palin.
Brewer and Palin said they are anxious to see exactly what lawmakers in Washington have come up in regards to immigration reform.
The bill is expected to include details of a guest worker program as well as a pathway to citizenship for the 11 million immigrants living in the United States illegally. The proposal will also outline steps the federal government needs to take to secure the border. Both women agreed the border needs to be secured before any talk of amnesty.
"The ranchers and law enforcement on the border, when they say the border is secure then I think we can move forward," said Brewer.
Copyright 2013 CBS 5 (KPHOBroadcasting Corporation). All rights reserved.