Arizona Offense shines in Spring Game
Posted:
Updated: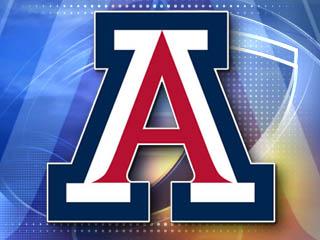 ? cbs 5
PHOENIX (CBS5) -
In the second spring game under head coach Rich Rodriguez, the Arizona offense beat the defense in Saturday's scrimmage at Kindall Field/Sancet Stadium. In front of a crowd of 4,095 fans, the Arizona quarterbacks combined for 27-of-49 passing for 349 yards and eight touchdowns.
"We had, I think, 22 guys out with injuries and we probably held another seven or eight throughout the game, so it was ugly at times but it was also fun," head coach Rich Rodriguez said. "We got better. We see it more as a practice than a true game or scrimmage. We made some steps this spring. It was fun to watch."
Senior B.J. Denker was 130-of-20 for 246 yards and four touchdowns. Senior Kylan Butler led the running backs with seven carries for 56 yards. Junior Tyler Slavin had the most receiving yards at 97 with one score while redshirt freshman Clive Georges led the unit in receptions with five.
"I thought B.J. did okay today," Rodriguez said. "He was pretty sharp. I've seen him make a lot of strides this spring, getting more confident, having great eye discipline, making the right decisions. There were a couple of throws he'd wish to have back but he's had a solid spring."
Defensively, sophomore Dakota Conwell and redshirt freshman Shane Wilson each had five tackles. Redshirt freshman Kyle Kelley had three tackles, a sack for a loss of two yards and one PBU. Junior Tra'Mayne Bondurant and sophomore William Parks each had an interception.
Copyright 2013 CBS 5 (Meredith Corporation). All rights reserved.