Baseball's Sal Bando To Be Inducted Into College Baseball Hall Of Fame
Posted:
Updated: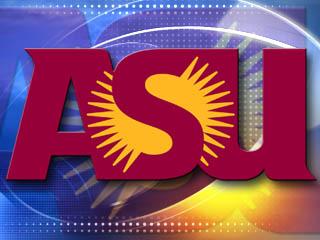 ? cbs 5
PHOENIX (CBS5) -
TEMPE, Ariz. - Sal Bando will be inducted into the College Baseball Hall of Fame as part of the 2013 class, the College Baseball Foundation announced today.
Bando is the eighth Sun Devil to enter the Hall of Fame, which is the second most in college baseball behind only Texas with nine. Arizona State leads all Pac-12 schools ahead of Arizona and USC with three, Washington State with two and UCLA with one.
He joins coaching legends Bobby Winkles and Dr. Jim Brock as well as former Golden Spikes Award winners Bob Horner and Oddibe McDowell, pitchers Eddie Bane and Floyd Bannister, and shortstop Alan Bannister.
Bando was a standout third baseman for the Sun Devils from 1964-65 and was named the Most Outstanding Player at the 1965 College World Series after he helped lead ASU to the first national championship in school history.
ASU's College Baseball Hall of Famers
Eddie Bane (ASU: 1971-73; HOF: 2008)
Floyd Bannister (ASU: 1974-76; HOF: 2008)
Alan Bannister (ASU: 1970-72; HOF: 2010)
Jim Brock (ASU: 1972-94; HOF: 2007)
Bob Horner (ASU: 1976-78; HOF: 2006)
Oddibe McDowell (ASU: 1983-84; HOF: 2011)
Bobby Winkles (ASU: 1959-71; HOF: 2006)
Hall of Famers by School
Texas - 9
Arizona State - 8
Louisiana State - 4
Michigan - 4
Oklahoma State - 4
Wichita State - 4
Arizona - 3
Mississippi State - 3
USC - 3
The 2013 class will be inducted into the Hall of Fame as part of the College Baseball Night of Champions celebration June 28-29 in Lubbock, Texas.
The other 2013 inductees includes Tom Borland (Oklahoma State), Ralph Garr (Grambling), Tino Martinez (University of Tampa), Don Schaly (Mariestta College), Roy Smalley (USC) and John Winkin (Colby College/Maine/Husson College).
Bando, who guided the Devils to Omaha in both of his seasons in Tempe, was inducted into the ASU Hall of Fame in 1975 and the Sun Devils retired his number in 1996. A two-time All-WAC performer, he was named to the College World Series Legends Team in 2010.
He anchored an offense that collected 419 RBIs en route to a then-national record 54 wins and a national championship in the 1965 season. The Sun Devils stormed through the 1965 College World Series behind Bando, who scored the game-winning run against Ohio State in the national championship game after reaching base on a triple. He hit .319 during his Sun Devil career, including .364 in 1964, and amassed 130 hits, 99 runs scored and 92 RBIs in two years at ASU.

Copyright 2013 CBS 5 (Meredith Corporation). All rights reserved.