ASU Diver Weller named Pac-12 Freshman of the Year
Posted:
Updated: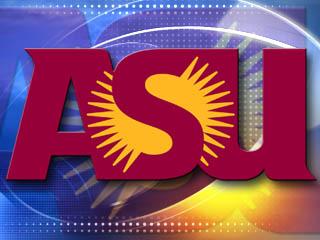 ? cbs 5
PHOENIX (CBS5) -
Arizona State diver Morgan Weller was named Pac-12 Freshman diver of the year, the Pac-12 Conference office announced today. The annual awards are determined though a vote of the Pac-12 coaches.
Weller won the one-meter and placed sixth on the three-meter at the Pac-12 Championships. A native of Vancouver, Canada, she went on to finish fourth on the one-meter and fifth on the three-meter at the Zone E Championships before earning a 14th-place finish on the one-meter at the NCAA Championships.
Weller, whose victory on the one-meter at the Pac-12 Championships was Arizona State's first in the event since 2005, set the school mark on the three-meter in a January dual meet with California. Weller broke a 12-year old record set by current academic coach Natalie Burgess Thackrah in 2001 dueling back and forth over a two-day period with teammate Hailey Casper. At the end of the dual meets against Stanford and California, Casper and Weller had set the top-four scores in school history with Weller ultimately prevailing with a score of 356.25.
Weller is the first ASU diver to win the Pac-12 Freshman/Newcomer of the Year award since Elina Eggers won the award in 2010.
Copyright 2013 CBS 5 (Meredith Corporation). All rights reserved.