Freeman advances as Top 25 Finalist for 2013 Softball Collegiate Player of the Year
Posted:
Updated: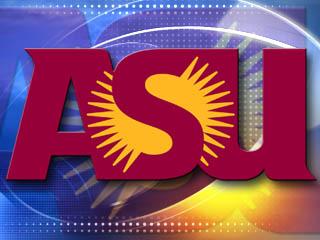 ? cbs 5
PHOENIX (CBS5) -
OKLAHOMA CITY - Amber Freeman of Arizona State softball has been named a Top 25 Finalist for the 2013 USA Softball Collegiate Player of the Year. The award is designed to recognize the outstanding athletic achievement by female players across the country.
Freeman is one of four sophomores to make the cut. The 2013 version of the Top 25 is comprised of 11 seniors, eight juniors, four sophomores and two freshmen. The list will be narrowed to the Top 10 Finalists on May 8. The Top 3 Finalists will be announced May 22 with the winner revealed on May 28 at the Women's College World Series in Oklahoma City.
Last year, senior Katelyn Boyd was a Top 3 Finalist. This is the first time for Freeman to make it on the Top 50 and Top 25 list.
About Amber Freeman | Catcher | Sophomore | Lakewood, Calif.
Freeman leads the team with 44 hits, 49 RBI and is second on the team with 13 home runs. Just last weekend she hit an individual game-high two home runs at No. 14 Stanford and tied her single-game high in RBI with five.
Nationally she ranks 15th in RBI per game (1.23), and 15th in homers (13), which averages to 0.33 per game. In the 99 games played in her two-year career, she already sprinkles the ASU record books in four spots. In single-season marks she's tied for 17th in homers (13), 20th in RBI (49). Career wise she's only getting better. Freeman is 12th in home runs (26) and 21st and one RBI shy of cracking top 20 in RBI (89).
Freeman had 57 starts as a freshman and was named to the WCWS All-Tournament Team, Pac-12 All-Conference Honorable Mention and Pac-12 All-Freshman.
Copyright 2013 CBS 5 (Meredith Corporation). All rights reserved.