Wesleyan student victim of attempted sexual assault
Posted:
Updated:
By Joseph Wenzel IV, News Editor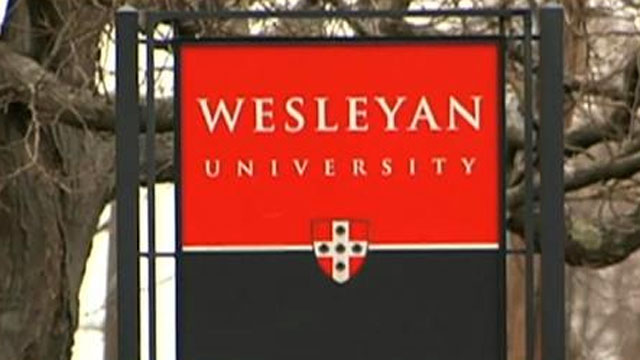 MIDDLETOWN, CT (WFSB) -
The Middletown Police Department is investigating an attempted sexual assault of a Wesleyan University student at a fraternity house early Sunday morning.
Officers were called to the Beta House in the 100 block of High Street for alleged assault.
Upon arrival, investigators learned that someone at the location was able to "fend off" an attacker, who police said attempted to assault and possibly sexually assault the victim.
The young woman had to be treated at an area hospital, police said.
"For the most part these incidents don't occur that often and they don't happen in the most crowded areas," said Wesleyan student Jacques Bazile.

On Tuesday, Wesleyan University President Michael S. Roth posted an entry in his blog about Sexual Assault Awareness Month, which is April.
"Our campus is not immune, as we were made so painfully aware last weekend when one of our students was attacked. Sexual assault is an act of violence," he said. "It terrorizes groups, most often women, in ways that can destroy individual lives and distort society."
In his post, he called sexual assaults "one of the greatest threats to freedom and well-being around the world."
"Survivors of assault must be supported in every way possible, and all of us must find ways to change the elements of our culture that fuel this violence," Roth said.
Wesleyan University students told Eyewitness News they haven't been informed about the details of what happened but they are taking the university president's alert seriously.
The incident remains under investigation and detectives are pursuing leads.
Anyone with any information is asked to call the Middletown Police Department at 860-344-3200.
To read the full post by Roth, click the following link.

Copyright 2013 WFSB (Meredith Corporation). All rights reserved.