I-Team Investigation
Documents detail why gun shop lost license
Posted:
Updated: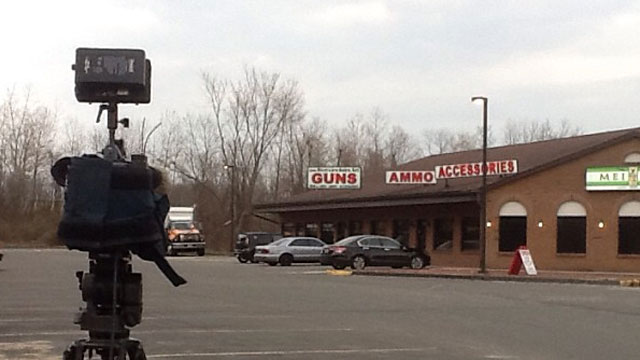 EAST WINDSOR, CT (WFSB) -
Eyewitness News has learned more about a Connecticut gun shop that sold two of the weapons found at the scene of the Newtown school shooting.
The attorney for Riverview Gun Sales told I-Team Reporter Len Besthoff that in March of 2010, the shop sold Nancy Lanza the AR-15 assault rifle her son used at Sandy Hook Elementary School
In March of 2011, store officials sold her a Sig Sauer handgun, which also found at the school where 20 children and six adults were shot and killed on Dec. 14.
Those sales, however are not what caused the East Windsor store to lose its federal firearms license.
The reasons Riverview Gun Sales lost its federal firearms license were laid out in a 12-page document by the Bureau of Alcohol, Tobacco, Firearms and Explosives.
The ATF says losing the license is pretty rare and last year, it revoked only about 1 percent of them.
The document states the agency inspected and found violations at Riverview in 2007, 2009, and 2011.
During the one in 2011, "the licensee committed over 500 violations," ATF documents stated.
The ATF inspection in 2011 revealed that Riverview employees:
Allowed a man who said he was a felon to buy ammo and handle firearms.
Let someone buy a firearm and didn't do background check until the next day.
Sold firearms to two people without checking if they were prohibited from buying.
The ATF though did find fault with Riverview Gun Sales Owner David Laguercia, who is the federal firearms license holder.
According to ATF documents, "between September 2004 and January 2010, the licensee received 11 separate instances of instruction from the ATF regarding how to comply with federal firearms laws and regulations."
"The large number of repeat violations demonstrates that, the licensee and his employees purposefully disregarded and/or were plainly indifferent to their Gun Control Act obligations," according to ATF documents.
Laguercia referred all comments to his attorney, Rob Altchiler.
Altchiler told Eyewitness News that he did not feel the license for Riverview Gun Sales should have been revoked as a result of those specifications.
"Future plans are being formulated," said Altchiler when asked if Laguercia was going to try to get another federal firearms license holder to sell guns at Riverview Gun Sales.
This is not the only recent issue at Riverview Gun Sales. Police arrested Jordan Marsh, 26, of South Windsor after he was caught stealing a 50-caliber long gun there on Dec. 15.
Later in the day, police seized an AR-15 with a scope that was found in a duffel bag at the Hartford Hilton where Marsh was staying. Police said that gun was stolen from Riverview Gun Sales.
The East Windsor Police Department said Riverview Gun Sales had no idea the AR-15 Marsh stole was missing. Management at the store also didn't know about another 11 guns that Marsh had stolen last year until they were notified by detectives.
To read the 12-page document by ATF on Riverview Gun Sales, click the following link.
And for more information on the ATF Revocation Process, click this link.

Copyright 2013 WFSB (Meredith Corporation). All rights reserved.