CBS 5 Advocate
Don't rely on home inspectors for A/C report if buying in winter
Posted:
Updated: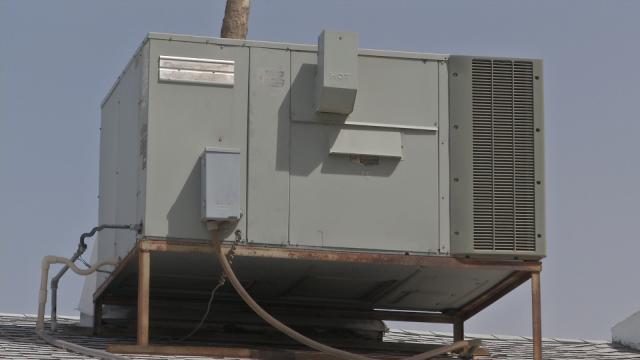 MESA, AZ (CBS5) -
A Mesa man is angry with both his home warranty company and the home inspector he hired before buying the home over a denied repair claim.
If a problem shows up on the home inspection report for any home system and you later make a claim related to that problem, most basic home warranty plans will consider that a pre-existing condition and that claim will be denied. This case is the reverse of that: Will home warranties pay claims for issues that should have been found during a home inspection and weren't?
"We're trapped between the devil and the deep blue sea," Ken Metzgar said.
Before Metzgar agreed to purchase his Mesa home this past January, he hired a home inspector for peace of mind. Metzgar says the inspector did a thorough job, except for one thing.
"He could not inspect the air conditioning system because the ambient temperature was too low," Metzgar said.
Metzgar says the inspector claimed that turning on the air conditioning system when the temperature outside is too low could damage the unit. Weeks later, when Metzgar finally did turn the unit on, it didn't work. He called his home warranty company - American Home Shield. Their tech claimed an improper repair, some time in the past, had caused the issue.
"They told me that the inspector should have found that at the home inspection," Metzgar said.
That gave American Home Shield an "out" for a pre-existing condition. They denied Metzgar's claim and he says he paid $500 to fix the unit. Metzgar wishes he would have known about the problem before he bought.
"I would have gone back to the seller and asked for a concession on the price of the house to cover the cost of the repair," Metzgar said.
But a home inspector can't find an improper air conditioning repair if he doesn't inspect it. According to the Arizona Chapter of ASHI - the American Society of Home Inspectors, the inspector in this case did the right thing. Guidelines state the unit shouldn't be turned on if the outside temperature is less than 65 degrees.
"Most homebuyers, including myself, don't have the expertise to argue with an inspector or anybody else about it," Metzgar said.
If you're buying a house in January or February, here is how you can find out if there's a problem with the air conditioning system, knowing the inspectors aren't turning them on: It will cost you a few extra dollars, but in addition to the inspector, hire a reputable HVAC company. They, and only they, have the expertise to test your air conditioning unit in the winter - without damaging it.
Most basic home warranty plans don't pay for known pre-existing conditions, or for pre-existing conditions you should have known about.
American Home Shield told CBS 5 that after a thorough investigation, it concluded that its initial decision was appropriate. That being said, the company offered to provide Metzgar reimbursement for half of his non-covered expenses as a gesture of goodwill. They have agreed to send him a check for $250.
Copyright 2013 CBS 5 (KPHO Broadcasting Corporation). All rights reserved.