Warrant unsealed in teacher sex assault case
Posted:
Updated: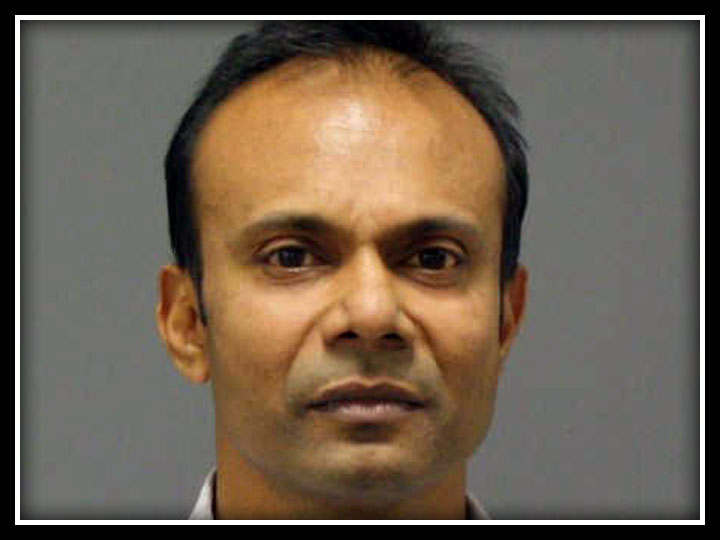 ? The following photo of Joseph Rajkumar was provided by the Farmington Police Department.
FARMINGTON, CT (WFSB) -
The warrant for a former Farmington prep school teacher who is accused of sexually assaulting a student, was unsealed Tuesday and provides new details on the case.
Joseph Rajkumar, 42, is accused of subjecting a student to sexual contact at Miss Porter's School.

Rajkumar, who taught physics and coached the soccer, track and robotics teams at the excusive school, allegedly had sex with a student in December 2011 and February 2012.
Farmington detectives said it all started with inappropriate e-mails using phony G-mail accounts and texts.
"The contents of the messages were full of sexual innuendos, fantasy love poems and talk of meeting and not being caught," the victim told police, according to court documents.
School officials said they fired Rajkumar in early March, which is the same day, officials at Miss Porter's said he sent an inappropriate text to a student.
"She (the victim) reported that every time they were together and had sexual contact or intercourse, it was in the back closet of Rajkumar's classroom in the Olin Building," according to court documents.
Warrant states when this same victim would quote "freak out about upcoming AP exams, she talked to Rajkumar about it. He would give her a hug and pull me in really close, feeling me a little."
According to court documents, Rajkumar would walk by her and touch his ear,to indicate he was thinking of her sexually. Their physical contact started with groping, then making out, and stripping off her shirt.
Just last month, Farmington police launched an investigation into reports of sexually inappropriate conversations and texts with at least five of Rajkumar's current students, some as young as 15.
Police say the ousted teacher repeatedly denied his involvement with the student, but later confessed and apologized.
Rajkumar appeared at Hartford Superior Court Tuesday and his case was continued until April 22.
Rajkumar had no comment for Eyewitness News when the station tried to talk to him outside of the courthouse.
Police told Eyewitness News they don't anticipate any additional charges..
Officials at Miss Porter's School said their students' safety is a top priority and pointed out they actually called the Department of Children and Families and police when this surfaced.
"There is no time in which a sexual relationship between a student and a teacher can be considered consensual," the school said in a statement Tuesday.
Connecticut residents told Eyewitness News that they were "extremely angry" after hearing the allegations.
"Teacher's are there to teach," said Jeff Koropatkin of East Haddam.

Copyright 2013 WFSB (Meredith Corporation). All rights reserved.