Police: Fighting DUII couple flip car with children inside
Posted:
Updated: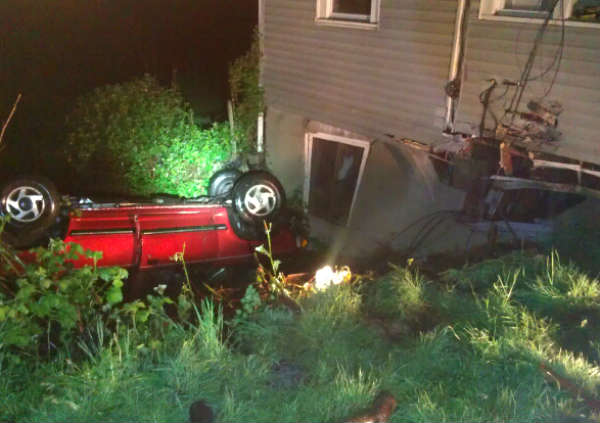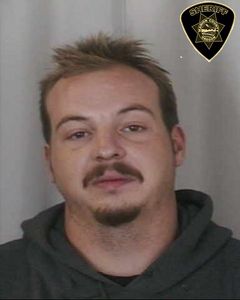 Hugh Averette
AURORA, OR (KPTV) -
A man and a woman are both facing DUII charges after they got into a rolling beef on Highway 99E near Aurora and caused an injury crash.
Three kids, ranging in age from 5 to 9, were in the back seat the time. They were all transported to a local hospital with minor injuries after the SUV rolled and collided with a home, where two people were inside.
Oregon State Police responded to the scene in the 21000 block of Highway 99E, north of Aurora, at about 8:30 p.m. Saturday. When they arrived, they found a Ford Explorer laying on its top next to a damaged house.
A police spokesman says that the driver, identified as Jennifer Lemen, age 32, of Hubbard, had gotten into an argument with her boyfriend, Hugh Averette, age 32. During the argument, Averette, who was in the passenger seat, allegedly grabbed the wheel.
That's when the SUV crossed the northbound lane, hit a wood pile and flipped over as it crashed into the home.
"All of sudden a big bomb happened," said homeowner Loauna Cerda. "We didn't know if it was a bomb, an earthquake or a huge tree that had fallen down."
Lemen and the children, two girls and a boy, were wearing seatbelts at the time. Averette was not belted in.
All five occupants of the vehicle were transported by ambulance to the hospital.
While being treated at the hospital, Lemen was cited and released to appear later in Marion County Circuit Court for DUII.
Averette was taken to and Oregon Health & Science University. He was arrested upon his release and lodged in Marion County Jail on charges that include DUII, reckless driving, four counts of recklessly endangering another person and assault.
Copyright 2013 KPTV-KPDX Broadcasting Corporation. All rights reserved.