Wildcats wrap week with Friday Practice
Posted:
Updated: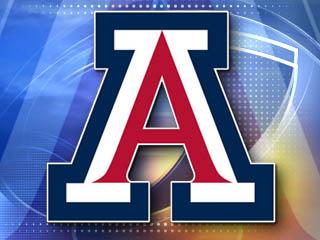 ? cbs 5
PHOENIX (CBS5) -
University of Arizona football continued its spring practice season with a workout on Fri., April 5, at Kindall Field/Sancet Stadium. In head coach Rich Rodriguez's second spring with the Wildcats, the squad was in full pads for a two-hour practice on Friday. Below is a brief transcript of remarks following practice.
Co-Offensive Coordinator Rod Smith
On senior QB B.J. Denker:
"B.J. Denker has had a very productive spring. I think he's been pretty sharp lately. He still has some things we need to continue to get better at and work on. I've been pleased with his progress. He probably has the greatest grasp of what we're doing offensively. He understands where the ball needs to go and what it needs to do at certain times."
On redshirt freshman QB Javelle Allen:
"I think Javelle Allen has really come along lately. He's getting better but he has a long way to go. He's not where he was when he started this spring and that's positive. He's done some good things."
On redshirt freshman QB Jack Nykaza:
"Jack Nykaza is taking some reps this week because we have Nick Isham and some other guys banged up. Jack's learning and it's his first time going through it all. He's got a pretty strong arm and he's eager to learn. I've been pleased with his progress and he needs to keep coming."
On the quarterbacks as a group:
"Nick Isham has been a little banged up this week. He hasn't taken any reps. He was doing some things early on that were okay. This is a lot of work for those guys. It's really the first time a lot of them are operating in our system with what we do offensively and not scout team prep. It's new for them and there's a long way to go with the young guys but I'm pleased with the older guys. Jesse Scroggins has been in there to get some throws. He's not full speed yet but he can take some drops. I want him to get the feel of how deep routes are, the timing of throws and what it looks like, what it feels like, getting back in the throwing motion. He's probably has the best arm of our group, he's very physically gifted but at the same time, he has a lot to work on this summer."
Senior linebacker Jake Fischer
On his progress during the spring:
"I think I've improved in some ways but there's a lot I still need to work on. I need to keep my hands up and get in off blocks. I'm pretty pleased with my progress but there are still things I don't do well every day. My coaches and I, we're all perfectionists. We're working towards getting all of us as good as we can be every day. On the field or with film, we're trying to get to the best possible state we can be."
On his expectations for the spring game:
"I want to see how we execute everything we've been taught to do. I want to see if we make our assignments, play aggressive, get off blocks. Everything our coaches teach us and everything we work on every day, I want to see us get better at it."
Sophomore linebacker Sir Thomas Jackson
On his progress during the spring:
"I feel like I'm much better now than where I was last year. I feel like I'm in better shape, I've put on some weight but also improved my speed. I think my feel of the game and knowledge of the game are better."
On competition at the linebacker position:
"We are all working towards one common goal. We want to get better as a unit. We're working on our fundamentals."
Redshirt freshman receiver Trey Griffey
On his progress during the spring:
"I think I've shown some improvement. During the fall, the focus was on learning the plays, learning the tempo and grasping the system. I think I've adjusted to the tempo but there are always things I can work on."
On his first season playing for Rich Rodriguez:
"My first season with Coach Rodriguez was a great learning experience. We did a good job adjusting to the offensive and the tempo but now it's time to take it to another level. My redshirt year is over."
On his expectations for the spring game:
"This is a chance to execute what we've been practicing. I want to show what I can do. I still have a lot to work on and this is another chance to get better."
Copyright 2013 CBS 5 (Meredith Corporation). All rights reserved.