Police departments prepare to enforce new laws
Posted:
Updated: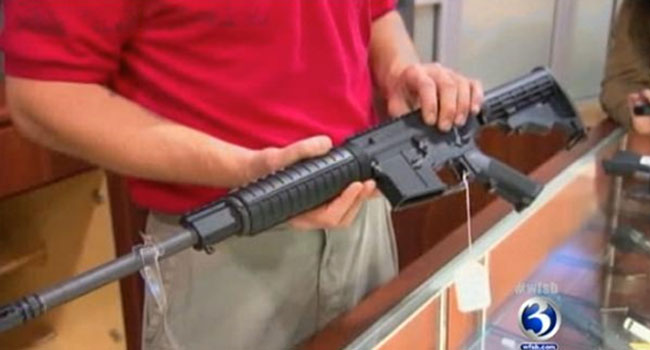 FAIRFIELD, CT (WFSB) -
Gov. Dannel P. Malloy signed a bill into law Thursday afternoon that will bring sweeping changes to gun control and now, police in Connecticut will be charged with the task of enforcing the new laws.
Parts of the new laws go into effect immediately, while other parts will take a few months.
Now, the police and the public are trying to understand the new laws.

Fairfield Police Chief Gary Macnamara, who works closely with chiefs across the state, said it will be the same for them too.
"A lot of emotion and a lot of lack of understanding. We know gun stores that are confused," he said. "We know residents are confused, what's legal and what's not legal."
Macnamara said the job now is understanding and implementing. Some of the new laws toughen up measures already in place, such as how people apply for pistol permits.
"There are already steps in place when you buy a pistol or we are adding to that role," he said. "But in addition to that, there are some steps that we haven't done in the past."
Residents who own a gun that is considered illegal under the new law will have to register it, along with magazines that hold more than 10 rounds.
Macnamara said the new law is in place but there is a process to fully implement it.
"Be patient. This law has passed, we have to get that information out to public," he said. "So we don't create violators who don't want to be violators."
To read the full law, click the following link.
You can read the details of the law and see how each legislative member voted by going here.
Copyright 2013 WFSB (Meredith Corporation). All rights reserved.