ASU T&F Set for 34th Annual Sun Angel Classic
Posted:
Updated: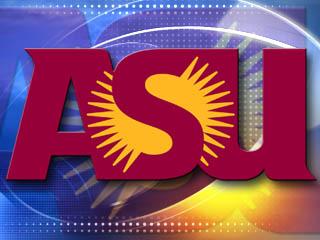 ? cbs 5
PHOENIX (CBS5) -
The Arizona State University track and field teams return from their bye week this weekend as the squad gets set to host one of the largest meets in the nation in the form of the 34th Annual Sun Angel Classic in Tempe, Ariz.
This year's event welcomes over 20 colleges and universities and over a thousand entries in one of the largest Sun Angel competitions to date. The event also serves as the third-largest high school track and field competition yearly in Arizona and this year welcomes over 50 teams and 3,000 entries in the largest high school competition to date as well.
Friday's collegiate competition will consist of the men's and women's hammer throw and 5,000-meter runs, with the hammer throw getting underway at Noon PT and the running events beginning at 7:30 p.m. the 'C' section of the 1,500-meter run and followed by the 5k events beginning at 8:40 p.m.
Saturday's events will begin with the open field competitions set to start at 10 a.m. PT, followed by running events at 2:15 p.m. The "premiere' section of the competition, featuring numerous exceptional competitors, will get underway at 6 p.m. PT.
Copyright 2013 CBS 5 (Meredith Corporation). All rights reserved.