Gilbert hotel employee follows alleged car thief, helps cops catch him
Posted:
Updated: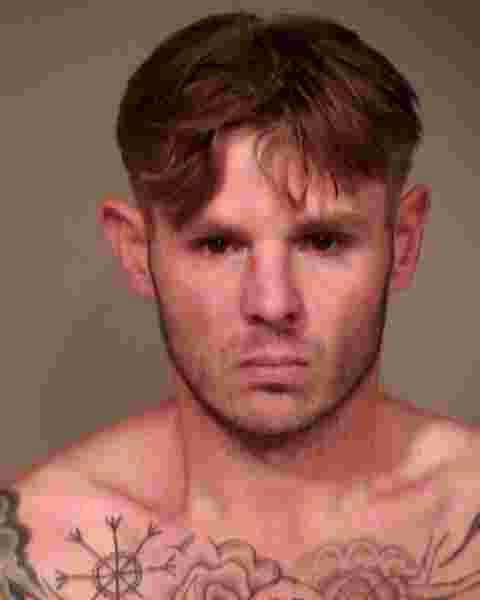 Andrew Zieman, 33 (Source: Maricopa County Sheriff's Office)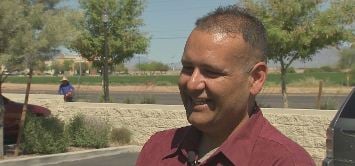 GILBERT, AZ (CBS5) -
While police don't encourage going after bad guys, Kevin Toscano sprang into action when he saw something suspicious. While the situation turned dangerous, no one got hurt and the suspect is now behind bars.
On Tuesday, Toscano, a Best Western employee, called police to say he'd seen a man steal a pickup.
"It went from a simple car theft to a pretty serious crime, I guess," Toscano told us. He said he was just doing his job when he saw a man he didn't recognize get into his boss' truck. So he did what most officers would tell people not to do - he followed the guy in his car.
"He sped away. As I followed him, I was talking to 911," Toscano said.
Toscano said he lost track of the suspect, who we now know is 33-year-old Andrew Zieman. But, through no fault of his own, Toscano was thrown back into the detective work.
"I decided to stop by the mall, and I spotted the truck, call 911 again, and it set off a whole chain of events I wasn't expecting to happen," Toscano said.
Gilbert police said Zieman parked behind a restaurant at San Tan Village. Security tried to detain him, but he got away again.
"He refused to stop, and nearly hit a police officer, and was driving pretty erratically," Toscano said.
But according to police, Zieman left behind a backpack, which led them to his sister's house in Gilbert, where he ditched the truck. Police said Zieman was jumping back yards, and was ultimately found hiding in a neighborhood near Val Vista Drive and Williamsfield Road.
Toscano said though he's been applauded for his heroics, he realizes it could've ended differently.
"Most of the people I work with are saying, 'Hey, good job, that was pretty cool what you did,' and I thought, I never even thought of it that way," Toscano said.
A Gilbert charter school was put on lockdown while police searched for the suspect.
Zieman is now charged with car theft, assault, felony flight and trespassing.
Copyright 2013 CBS 5 (KPHO Broadcasting Corporation). All rights reserved.