Deputies still working to identify abandoned toddler
Posted:
Updated: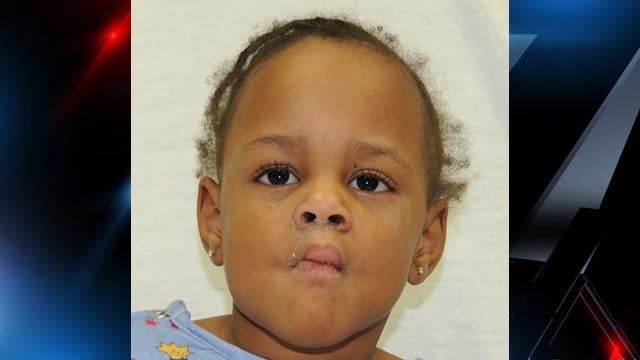 Deputies hope someone can identify this girl. (Source: Anderson Co. Sheriff's Office)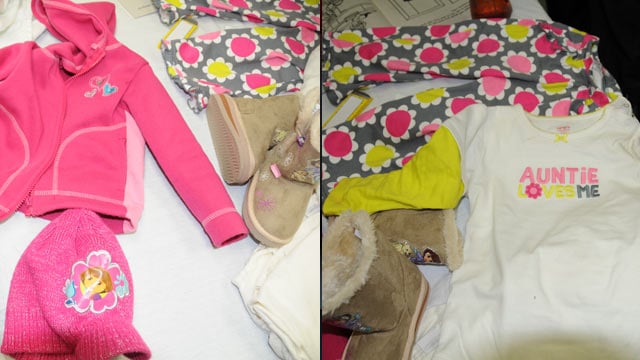 The clothes deputies say the toddler was wearing when she was dropped off at an Anderson home on Tuesday. (Source: Anderson Co. Sheriff's Office)
ANDERSON, SC (FOX Carolina) -
Deputies continue to search for clues that would help them identify a toddler left in a stroller on an Anderson family's front porch Tuesday night.
Anderson County deputies said the unidentified girl was dropped off about 11:30 p.m. at a home on Brooke Forest Drive in Anderson.
Deputies said the homeowner heard the doorbell and when he opened the door, he found a girl believed to be between 2 and 3 years old in a stroller. The man told deputies he did not see anyone else around and did not recognize the child.
The man called 911 and when deputies arrived, they found a handwritten message on the girl's diaper that said "Call DFAC Please," according to Capt. Garland Major Jr. with the Anderson County Sheriff's Office.
Investigators said that DFAC could stand for Georgia's Division of Family and Children Services. Chad McBride with the Anderson County Sheriff's Office said there are numerous states that have agencies with the similar acronyms, so they are urging anyone to help them identify the girl.
"The majority of us up here in investigations have children, and it just tears us up," Major said. "The investigator who went out there has a child also around the same age, and like I said this is a very beautiful girl, and she hugged onto the investigator and that kind of melts us. We are going to do the right thing."
The girl was placed in emergency protective custody and taken to AnMed Health where she was examined and released after she was found in good condition. She was placed with a foster family.
Major said doctors observed a scar on the right side of her neck and center of her chest that was consistent with heart surgery.
"The child apparently has undergone a fairly serious procedure in her little life and we need to know what her medical history background is, so if she has any issues in the future, doctors will know how to appropriately treat her," McBride said.
McBride said they are still reaching out to local doctors and the children's hospital to see if someone know where she may have had the procedure.
He said they do not know where she is from and could be from outside of South Carolina and hope a medical professional will remember performing surgery on her.
McBride said the sheriff's office has received a lot of calls and support from across the country, but anyone looking to help or foster the girl should contact South Carolina's Department of Social Services.
Investigators are working with neighboring states' agencies and The National Center for Missing and Exploited Children to identify the girl and her family.
As of Friday afternoon, McBride said they had received about 10 tips about her identity so far. He said no matter what, they want her to have her identity.
The child's hair was braided and both ears were pierced with diamond stud earrings, deputies said. She was wearing a white shirt with yellow sleeves (size 24 months), gray pants with a floral design and pink jacket. She was also wearing a pink stocking cap and brown boots with the picture of Dora the Explorer on them.
While there is a law in South Carolina that allows a parent who does not feel like they can take care of a child to drop them off at specific locations, like a fire station, it does not apply to a child this old. Daniel's Law is only for babies up to 30 days old.

Anyone who can identify the girl or knows anything about where she is from is asked to call the sheriff's office at 864-260-4400 or Crime Stoppers at 888-CRIME-SC.
Copyright 2013 FOX Carolina (Meredith Corporation). All rights reserved.