UPDATE
Two charged with homicide after alleged crime spree
Posted:
Updated:
By Chris Oberholtz, Digital Content Manager
Jeffery Jay Nichols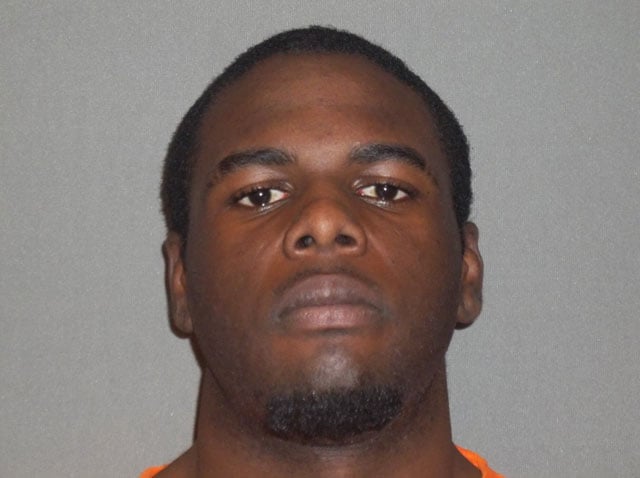 Christopher D. Lewis
MOBERLY, MO (KCTV) -
Police in a small Missouri town have arrested two suspects who they say went on a massive, deadly crime spree.
The Macon County Sheriff's Office said the two men were captured about 11:30 a.m. Monday in Macon.

The two men are in county jails. Randolph County Prosecutor Mike Fusselman filed first-degree murder charges against Jeffery Jay Nichols and Christopher D. Lewis, both of Macon.
Bond was set at $1 million each.

Authorities said at least 10 crimes were committed in all, including the slaying of a 92-year-old Carmelita L. Kaser, of Moberly.
Initial results of the autopsy performed Tuesday indicated that Kaser died of an apparent stab wound.

It started Sunday morning with a report of shoplifting from a Walmart in Moberly. Authorities said the two men were seen stealing items from the store.
Investigators said the suspects then got into a car that had been reported stolen in Macon and later abandoned it.
In the following 20 minutes, Randolph County sheriff's deputies were called to the scene of a car fire, vehicle accident and shooting.
Two people were shot multiple times and rushed to a Columbia hospital. One victim is in fair condition while the second is in serious condition.
The elderly woman who owned one of the stolen vehicles was found killed inside her Moberly home. Officers had gone to the woman's home because her vehicle had been found burned on Road 2515 in southern Randolph County about 8:15 p.m. Sunday.

One of the shooting victims' truck was stolen and later found, crashed.
Then, the sheriff's department was called to a woman's home, where she had been pistol whipped and her car was stolen.
Someone also reported several guns stolen from a home in Higbee, MO, near Moberly.
Officers from the Macon and Moberly police departments, the Randolph and Macon county sheriff's offices and the Missouri Highway Patrol, including the MHP's SWAT team, surrounded a home and arrested the two men, who are 18 and 22 years old.

Copyright 2013 KCTV (Meredith Corp.) All rights reserved.