More people admit to driving while 'intexticated'
Posted:
Updated: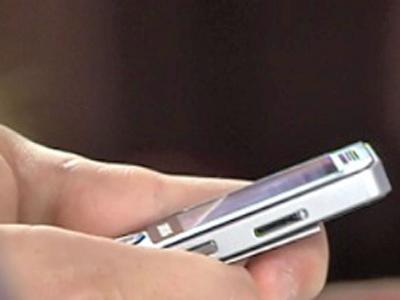 Postal Max owner Michael Castillo was minding his own business Thursday when...
"Boom! Rear ended," Castillo said.
He was at a stoplight and, fortunately, nobody was hurt, but he said the reason behind the fender bender is infuriating.
"The girl who rear ended me, in my opinion, was texting," he said.
Sadly, it's nothing new, and a new study shows more people than ever admit to doing it - 98 percent of us. There's even a new term - driving while intexticated.
CBS 5 News sat down with driving while intoxicated attorney Craig Rosenstein to find out what Arizona cities and towns are doing about it.
"As of this point, Tucson and Phoenix are the only cities with any municipal codes that say you're not allowed to text and drive," Rosenstein said.
Phoenix police said while they do issue tickets for texting and driving, they admit they don't hand out not many. As far as a statewide ban, it's not likely this session. The only bills CBS 5 News found about texting and driving refer to bus drivers and teenagers, not everybody else.
Castillo said something has to change.
"You know, it's dangerous and somebody is seriously going to get hurt if not die. And we really do need to pay attention and put down our phones," he said.
All but about a dozen states do have laws banning texting while driving. Arizona lawmakers have tried several times to pass a texting while driving ban but so far, it hasn't been approved.
Copyright 2013 CBS 5 (KPHO Broadcasting Corporation). All rights reserved.