Valley victim of Craigslist check scam warns others
Posted:
Updated: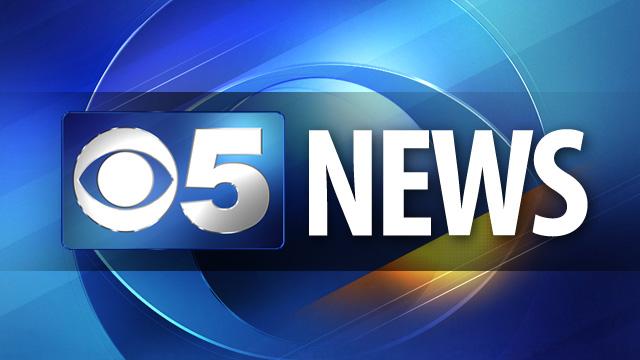 SCOTTSDALE, AZ (CBS5) -
Anna Zermeno is devastated after becoming the target of a scam artist this month.
"I'm not going to have any money to feed my son or get to work or pay my bills or feed my dogs," she said.
That's because her bank account was cleared out, and even though she had a recent direct deposit from work, is still showing a negative balance.
"They won't give me access to my funds," a tearful Zermeno told CBS 5 Monday night.
The single mom tried to hawk her wedding ring on Craigslist for $700. Several days later, a taker texted he was interested.
The buyer sent her a check and said when it cleared, they'd meet up to exchange the ring.
The check, though, was for $1,950. The sender explained he was dealing with wedding chaos, and it was a refund of some sort.
"You know, I kind of was like, yeah, that's understandable. I know how weddings are," said Zermeno.
The 33-year-old took the check to a teller at a Wells Fargo bank in Scottsdale and cashed it.
The next day, she waited at her neighborhood Safeway to hand over the ring and the extra money.
"Nobody shows. So I like text him, and I'm like, 'What's going on?'" said Zermeno.
A couple hours later, the buyer wrote her back and blamed car trouble.
Then he decides he wants out of the deal and politely asks for a refund.
Zermeno was more understanding than most.
"Since the check was cashed, I thought it was cleared. Why wouldn't I send this money where ever they want me to? It's theirs," Zermeno said.
So she wired the money back through Western Union.
A few days later, she received a sickening overdraft notice from the bank.
"We couldn't collect payment from the other account, so that's your responsibility. We cashed that check on good faith that it's good. We cashed that check as a courtesy to you," Zermeno says she was told by the bank manager.
Looking back now, Anna Zermeno is humiliated and realizes there was a number of red flags she should have picked up on.
There is also a lesson to be learned, which she hopes will help others.
"Cash only and do it on your terms. Do not let them run the show," she said.

Banks say just because they cash a check does not mean the check is good.
It's a contract between the person it's written to and the person who wrote it. If banks can't collect, it falls back on the person who cashed it.
To be safe, people can call the bank the check is drawn on and verify if the account is legit and the funds are truly there.
Copyright 2013 CBS 5 (KPHO Broadcasting Corporation). All rights reserved.