UPDATE
Prominent Arizona grocer Eddie Basha dies at 75
Posted:
Updated: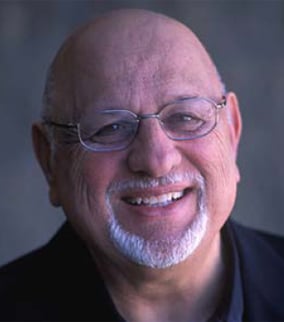 Eddie Basha (Source: Facebook)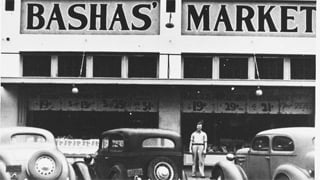 First Mesa Bashas' location in 1936. (Source: Facebook)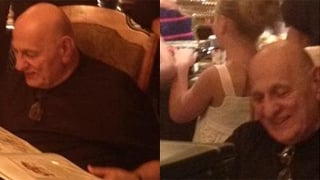 Celebrating his 75th birthday on Aug. 24, 2012 (Source: Facebook)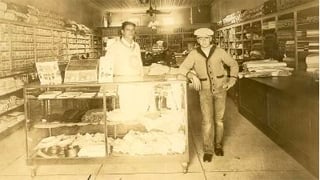 Young Ike and Eddie Sr. in 1926, six years before the two brothers would found Bashas'.(Source: Facebook)
PHOENIX (CBS5) -
Eddie Basha Jr., chairman of the Bashas' Family of Stores, has died at age 75.
The Arizona Democratic Party confirmed he died at 3:30 p.m. Tuesday. A cause of death wasn't immediately released.
Basha was a key advocate of education, quality healthcare, the arts and feeding the hungry.
Born in Chandler, Basha is the great-grandson of settlers who came to America in 1884.
His grandparents were Arizona pioneers who opened a general store in the Arizona community of Ray in 1910, two years before statehood.
The Bashas' Family of Stores was founded in 1932 by brothers Ike and Eddie Basha Sr.
The scope of the company now includes four distinct formats: Bashas', Bashas' Diné, AJ's Fine Foods and Food City.
The company has more than 130 stores serving every county in Arizona, as well as Needles, CA, and Crownpoint, NM.
It is the only family-owned supermarket chain in Arizona and the seventh-largest employer in the state.
Since the company's inception, Bashas' has given back more than $100 million to the communities it serves.
Former Arizona Attorney General Grant Woods was a friend of Basha's for more than three decades.
He described him as a man of passion and compassion with an unwavering desire to better Arizona in any way he could.
Grant said Basha was a "part of every piece of fabric of this state" - leading by example.
"You don't have to be cynical," Grant said. "You don't have to be negative. You don't have to be destructive. You can actually be positive. You can be optimistic. And you can fight for the rights of other people and give to other people. And you can change the world. And he certainly changed this state for the better."
Diana Bejarano was Basha's director of communications and public affairs from 2004 to 2006.
When she was new on the job, she suffered personal tragedy, with her sister in the hospital and her father dying unexpectedly.
Bejarano said Basha would come into her office to pray with her.
He even attended her dad's funeral - a man he didn't know.
Bejarano remained in contact with Basha over the years.
She described her former boss as irreplaceable.
"Eddie was a giver," said Bejarano. "He gave of his time. He gave of his talent. And he gave of his treasure. He was the most generous man I've ever met. And he will be missed."
Basha is survived by his wife and six sons.
The Basha family issued this statement to its members Tuesday night:
"It's with the heaviest of hearts that my family and I share news we'd hoped never to have to share: Eddie passed away today.
"We want to share with you just how much Eddie loved Bashas', its members and its customers. From our earliest childhood, he always reinforced to us the importance of our members and giving back to our community. Some of his fondest times were being with Bashas' members and customers, whether at the office, the Distribution Center or in the stores.
"To us, and to many of you, Eddie was always larger than life, and he gave his heart and soul to Bashas' Family of Stores. Ironically, Eddie never saw himself that way. He considered himself to be a Bashas' member, no different than any other, and he considered all Bashas' members to be a part of his family.
"During Eddie's lifetime, he faced many challenges, the last few years being among the most challenging. But his desire to serve the people of the state he loved so well, and to take care of the members that he cared for so much, always gave him strength in the face of adversity.
"It is our collective strength that has seen us through difficult days. This strength will continue to move us forward, even though we have suffered such a tragic loss. As a family, we want to thank you for your devotion, thoughts and prayers."
Phoenix Mayor Greg Stanton sent his reaction:
"Eddie Basha was a giant in our state's history. Not only as a business leader but as a passionate advocate for education. He served selflessly on the Chandler Unified School District Board, Arizona Board of Education and the Arizona Board of Regents. It is because of Eddie and Nadine we have First Things First, giving thousands of Arizona children a chance for early childhood education. He will be missed, but never forgotten."
Arizona Gov. Jan Brewer said:
"It was with sadness that I learned this afternoon of the passing of Eddie Basha. I had known and worked with him throughout my 30 years in public service. Regardless of the issue - and we did not always come down on the same side - I invariably found him to be genuine in his beliefs and a gentleman in his actions.
"Eddie was Arizona through and through. Born of a pioneer Arizona family, Eddie grew to become one of our state's giants in business, politics and community service. He loved Arizona, and it showed in his decades of devoted work on behalf of Arizona schools and students.
"Eddie Basha showed all that could - and still can - be accomplished in Arizona with hard work, dedication to community and love of family. That may be his most lasting legacy, and it's one for which his family can be proud."
Sen. John McCain sent this statement on Friday.
"I was saddened to learn of the passing yesterday of a true Arizona icon, Eddie Basha. Eddie's remarkable contributions to Arizona's business and civic life established him as one of the finest citizens that our state has produced. At the age of 31, Eddie took over his family's business and over the course of 40 years, he built it into an Arizona institution. But it was his compassion and generosity that distinguished Eddie, as he raised millions for charitable causes and took a leading role in advocating state education initiatives. In politics, Eddie and I didn't always agree, but I always knew that he was in it for exactly right reasons, and he always had my deepest respect. Cindy and I send our condolences to the entire Basha family."
News of his passing spread rapidly on social media. Here's a sampling of Tweets in the wake of the announcement:
"Sad to hear about great Arizonan Eddie Basha. He always thought of others; even reached out to me in recent hospital stay. Prayers 2 family." Maricopa County Sheriff Joe Arpaio
"So sad that Eddie Basha has passed. A good American and a proud Arizonan. He will be missed. Sending love to his family." Arizona Rep. Kyrsten Sinema
"Just heard about the death of Eddie Basha. One of Arizona's finest. He leaves a great legacy." Arizona Sen. Jeff Flake
"We are deeply saddened by the news of Eddie Basha's death. Eddie was a long time parishioner here at St. Andrew the Apostle, and he helped in so many ways with his generosity to our parish and its programs. We will update the parish about information regarding funeral arrangements when we have more details. We ask for prayers for the Basha family at this time." SaintAndrewsAZ
Copyright 2013 CBS 5 (KPHO Broadcasting Corporation). All rights reserved.