Teens posting cutting photos on social media
Posted:
Updated: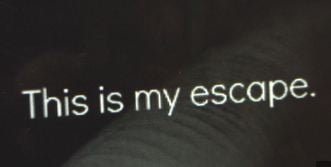 PHOENIX (CBS5) -
More and more photos of teens cutting themselves are popping up on social media sites.
This story began when a girl in the eighth grade wrote to CBS 5 News saying that the teens at her Valley school were cutting themselves and posting it as a popular thing to do.
Just when you thought watching your teens Facebook was good enough, think again. It's becoming more and more popular to post disturbing photos of cutting yourself on other social media sites too.
If you visit Tumblr, a social media site known to target a younger demographic, and search for the word "cutting," you will find photo after photo. One had a caption that said, "Haven't cut for like two months" and it included several hash tags that read "#self harm, #depression and #ugly." Similar images pop up on Instagram too.
"Most people associate cutting with suicide and suicide attempts. Usually it's not that. Cutting is for relief of tension," said adult and adolescent psychiatrist Mark Wellek, M.D., who has been practicing in Phoenix since 1972.
Wellek said the phenomenon that's spreading on social media is called copycatting.
"It's like a spreading infection. It's like an epidemic. It's not something you think about, it just happens to you and all of a sudden you're caught up in the wave of events," he said.
Now more than ever, Wellek says parents and schools need to take the initiative. Wellek says if your child's behavior changes at all or if they start wearing long sleeves when it's warm outside, talk to them.
"Good parents keep their eyes and their ears open and their fingers on the pulse of their children always," he said.
Schools say if a child is having trouble with this issue, don't hesitate to go to the administrator or the guidance counselor.
Copyright 2013 CBS 5 (KPHO Broadcasting Corporation). All rights reserved.