Vases stolen or vandalized at cemetery in Middlefield
Posted:
Updated: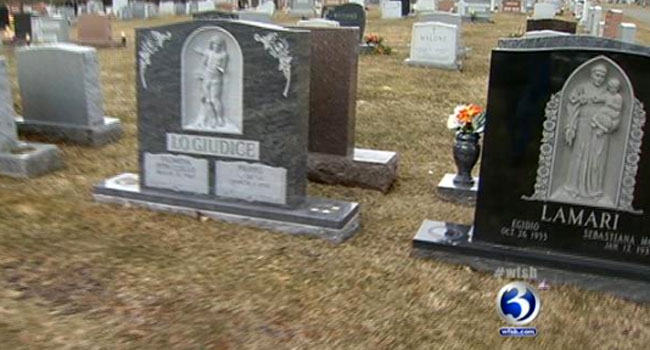 Middlefield, CT (WFSB) -
A cemetery in Middlefield became a target for thieves last week after state police said the suspects snatched large vases attached to several headstones.
State police said 10 granite and metal vases, which cost $500 to $600 apiece, have been reported stolen at the St. Sebastian Cemetery.
"They're going to monument dealers to see if they get a call or somebody walked in with some vases that we want to buy, which we don't," said Sandro Labbadia of Labbadia Spillane Monuments.
Labbadia got a call from state police over the weekend and came here to check on his clients stones. At least two of them have been damaged.
"I don't know why they would come to a cemetery and get these vases," Labbadia said. "I don't know what they're going to do with them."
The manager at the St. Sebastian Cemetery has worked at the facility for 28 years and told Eyewitness News that he has never seen anything such as this before.
Labbadia told Eyewitness News that they're going to wait a little while to replace the urns just to make sure those thieves are caught.
If you saw anything suspicious over the past few days or if you see anybody trying to sell something that looks like the vases, please give state police a call at 860-399-2100.
Copyright 2013 WFSB (Meredith Corporation). All rights reserved.