School board OKs armed guards in Enfield Schools
Posted:
Updated: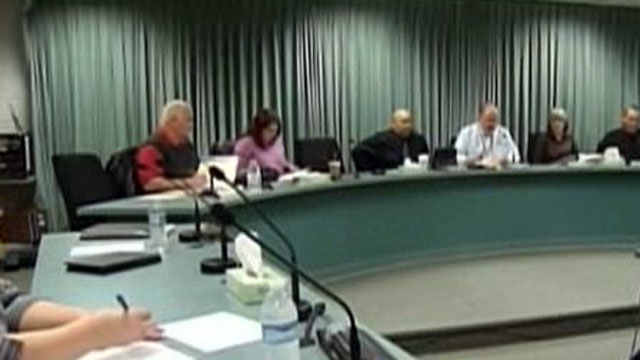 ENFIELD, CT (WFSB) -
Enfield school board members voted 5 to 4 in support of having armed security guards in schools in the wake of the deadly Newtown shootings.

The school district already has three school resource officers who take care of the high schools and middle schools. The plan is to hire more officers so someone is at every building, including the seven elementary schools.
"I don't like the fact that we're in a position right now where we even have this debate," said Enfield Board of Education member Kevin Fealy Jr. "I want you to know that it's not OK for me to take no action at the expense or risk of children out there."

Town officials said they hope to hire 30 retired police officers at $26 an hour. The guards would be part time, and after two years the town will reevaluate the program and the need.

Kevin Sterling, a parent of a student at Eli Whitney School, said his routine has changed when he picks up his third-grade son.
"I pick him up every day from school. I get there a half-hour before to get a parking space there," he said. "And I'm there looking just as a concerned parent. I'm looking. Anyone weird comes around, my cell phone dials 911."
On Dec. 14, Adam Lanza, 20, shot and killed his mother while she slept in her bed before going to Sandy Hook Elementary School, where he killed 20 children and six adults. He then killed himself as police entered the school.
Dawna Lambert, who has a child who attends St. Martha's Elementary School, said the possibility of the incident happening in Enfield "is so small."
"I don't feel the odds are that high that it's going to happen again, especially in our area," she said.

A community forum with the Town Council and Board of Education is set for 7 p.m. at the Enfield High School Auditorium.

Copyright 2013 WFSB (Meredith Corporation). All rights reserved.