Lawsuit filed following teen's death in Meriden
Posted:
Updated: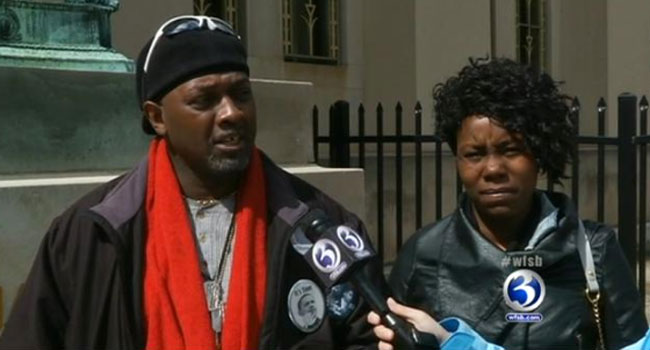 MERIDEN, CT (WFSB) -
A lawsuit was filed on behalf of two families whose teenage sons were stabbed in Meriden back in September.
And in a strange twist, the lawsuit asks for $9 million in damages to be paid in coins, instead of paper cash.
According to police reports, DeAndre Felton, 15, and his friend DeShawn Jones, 13, were with a large group at the mall on Kensington Avenue on the night of Sept. 21. After a fight with an unknown 20-year-old man, both were stabbed.
Felton ran off and later died after he was stabbed in the chest. Jones was taken to Hartford Hospital where he later recovered from his injuries.
Witnesses told police the two were high and Felton had said he wanted trouble.

Police said he was acting in self-defense and he was never charged. But, one group is challenging whether or not that is true.
On Tuesday, the Truth Foundation, which is working with both families, filed the civil lawsuit in Hartford Superior Court.
"Justice is my main concern," said DeShawn Jones' mother, Alexis Jones, who was in court Tuesday. "A little closure for myself and my son."
The suit seems to accuse the city, its police department, the state and the state's attorney on the case of breaking the public trust and violating the oaths of public office.
In the suit, the Truth Foundation is seeking $9 million or 9,000,000 Gold American Eagle coins.
"We don't want a check. We don't want money, paper form," said Henry Milner of the Truth Foundation. "We want $9 million in gold double eagle."
Milner explained the reasoning behind the want for coins.
"We're fighting with constitutional law and the Constitution doesn't respect the paper money," he said. "But, it does gold and silver."
The Truth Foundation told Eyewitness News that it doesn't believe the investigation was thorough enough, especially in regards to the man who police say acted in self-defense.
"Because the perpetrator said he stabbed this young man one time, but he stabbed him four times in the torso, twice in the web of his fingers and then he turned around and slit his throat," Milner said. "Because of that fact, we have a young man who committed murder around Meriden a free man and it's not fair because he took a life."
Eyewitness News has learned a Gold Eagle coin is worth $1,700 so if they wanted $9 million worth that would be well more than 5,000 gold coins.
The city manager of Meriden told Eyewitness News that this lawsuit filed by the Truth Foundation isn't meeting all the legal requirements.
Copyright 2013 WFSB (Meredith Corporation). All rights reserved.