Police: Parent rented Seaside home for party, 38 MIPs issued
Posted:
Updated: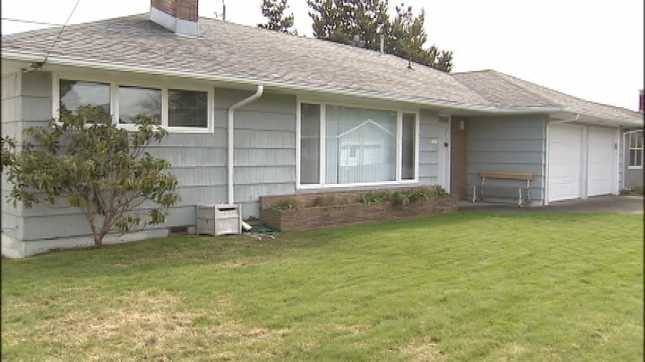 SEASIDE, OR (KPTV) -
Dozens of people under the age of 21 have been cited for underage drinking in Seaside after a prank on a 15-year-old girl backfired during a weekend party, police said.
The party was held on Saturday night at a rental home along South Columbia Street.

Police learned about the party after getting a report of a young girl trapped in a bathroom inside the home, officers said. Officers arrived and found out that she had been locked in a closet as part of a prank.
The young girl's mother, Irene Bannister, told FOX 12 that she believes her daughter was beaten during the party. Bannister called 911 after learning about what happened and drove from Portland to Seaside to pick up her daughter.
"She was pretty drunk. She didn't know where she was. She didn't know who she was," said Bannister.

Bannister's daughter was intoxicated when officers arrived, police said.
Thirty-eight people under the age of 21 were cited for being a minor in possession of alcohol, police said. Ten minors were simply cited, while police contacted the parents or guardians for 28 others. They'll face MIP charges through their respective juvenile courts, police said.
Neighbors told FOX 12 they were surprised to learn about what happened. Several of them said they didn't hear any loud noises coming from the home during the party.

"But then our drapes are always closed at that point in time 'cause it's dark," said Dina Stout, who lives next door. "Didn't hear anything."
The party was publicized on Facebook after a parent of a 17-year-old boy rented the home for him and his friends without any supervision, police said.
Bannister told FOX 12 that she was hesitant about allowing her daughter to go out of town since she just had surgery last week. She was assured that parents would be at the rental home to supervise, she said.

"He assured me that he and his wife's gonna be there to supervise," Bannister said.
Bannister said she did not know that alcohol would be available at the home. Police told FOX 12 that they don't know who provided it for the party.

It's unclear if the parent who rented the home will face any charges, police said.
None of the teenagers who were cited live in Seaside. Most of them from were from the Portland area, police said.
Seaside police Chief Bob Gross said it's the largest party they uncovered where they were able to conduct a "controlled party dispersal and cite everyone involved."
In addition to breaking up the house party, police in Seaside arrested four shoplifters, two people on disorderly conduct charges, one on criminal trespassing charges and one on a DUII charge.
The Oregon Coast is seeing a crush of visitors this week because of spring break.
Copyright 2013 KPTV-KPDX Broadcasting Corporation. All rights reserved.
Prank backfires, police cite 38 at underage drinking party

More>>

Slideshow

Who's in the news for all the wrong reasons? Take a look at our mug shot slideshow.

More >

Who's in the news for all the wrong reasons? Take a look at our mug shot slideshow.

More >