Students mourn Excelsior Springs athlete's sudden death
Posted:
Updated:
By Chris Oberholtz, Digital Content Manager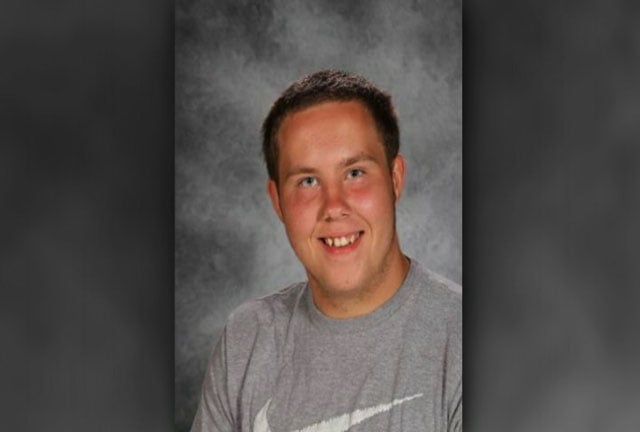 EXCELSIOR SPRINGS, MO (KCTV) -
The community of Excelsior Springs is rallying around a family whose 16-year-old died in his sleep.
Michael Raybourn was a sophomore at Excelsior Springs High School, and he loved it there. He was on the football and wrestling teams and could always draw in a crowd.
On Sunday, 70 of his classmates and their parents gathered to head out and do what they could to make his sudden death a little easier on Raybourn's family.
"He was always the best guy to be around, anytime of the day," Raybourn's friend, Tristian Wilton, said.

His friends would follow him anywhere, but Sunday they were leading the way.
And with a shovel in their hands, they took action that meant something, taking back control in a situation that didn't make any sense.
Raybourn passed away in his sleep Friday night, without any warning and no sign of trouble. His girlfriend was due at his house for a movie date the next day.
"His sister said he was asleep, and I was like, 'Oh great he's asleep again, all the time asleep.' So I went in there and tried to wake him up and he didn't, and I was kind of scared," Raybourn's girlfriend, Lela Moore, said.

That was when she told Raybourn's sister to call the ambulance. But he had already passed. Medical examiners are checking for a heart problem.
His parents both have health issues, and his friends quickly realized they would need help with funeral costs.
So dozens came out to shovel driveways with every dime raised going to Raybourn's family. But it means so much more than that.
"I think people soon began to realize that we're not here to raise money, we're here for Michael's spirit," TJ Johnson said.

They were also there to share memories.
"He was one match from going to state, and he walked off the mat and he looked at our head coach and me and he said, 'It's alright guys, we'll get 'em next year,'" Raybourn's wrestling coach Josh Buford said.

The students raised close to $4,500 just from donations for their shoveling. They will also be selling T-shirts and ribbons inside the school.
They have also set up a fund for Raybourn at the North American Savings Bank in Excelsior Springs where anyone can donate.
Copyright 2013 KCTV (Meredith Corp.) All rights reserved.