Ryan Kellogg No-Hits No. 3 Oregon State, ASU Wins, 4-0
Posted:
Updated: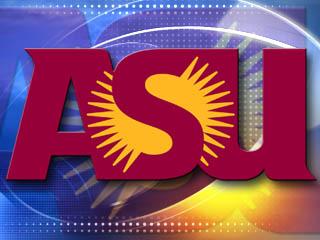 ? cbs 5
PHOENIX (CBS5) -
Freshman left-hander Ryan Kellogg recorded the ninth no-hitter in school history to lead the 20th-ranked Arizona State University baseball team to a 4-0 win over No. 3 Oregon State on Saturday at Goss Stadium in Corvallis, Ore.
Kellogg (5-0) completed ASU's first no-hitter since Feb. 2, 1993, the school's first ever in Pac-10/12 conference play, the second ever on the road and the fourth by a freshman. He did not allow a walk in 110 pitches as OSU's only two base runners of the game reached on Sun Devil errors.
"It is definitely a huge moment in my career, as well as for ASU baseball," Kellogg said. "To come out and have a performance like this after the day we had yesterday, especially against No. 3 Oregon State, is great for the team and the program."
Kellogg's perfect game was broken up with one out in the seventh inning when shortstop Drew Stankiewicz made an error that allowed the second batter of the frame to reach first. A dropped fly ball by right fielder Trever Allen in the eighth inning put another Beaver on base, but neither made it past first.
"I knew (our defenders) were behind me the whole game," Kellogg said. "I only had two strikeouts and they came in the last inning, so they made all the other plays for me."
The Sun Devils (13-6-1, 2-3) handed Oregon State its first conference loss and its second loss of the season. It was the first no-hitter the Beavers (20-2, 4-1) have allowed since 1994 against Lewis-Clark State.
Neither team registered a hit until the top of the fifth inning when left fielder Jake Peevyhouse drove his first career home run over the right field fence to put ASU ahead, 1-0.
ASU then scattered eight more hits across the final four innings and used a trio of two-out RBI singles to extend its lead, 4-0.
Four Sun Devils collected a pair of hits, including Peevyhouse, who also notched two RBI. Peevyhouse is hitting .481 (13-for-27) with eight RBI and six runs scored over the past seven games, and has collected multiple hits in six of those contests to lead the team with eight multi-hit games this season.
ASU added a run in the sixth inning on a two-out RBI single by second baseman James McDonald that brought third baseman Michael Benjamin home from second, who reached on a stand-up double in the previous at-bat.
The Devils extended their lead to three, 3-0, in the eighth inning on a leadoff single center fielder Kasey Coffman and a two-out RBI single by Peevyhouse.
Benjamin pushed ASU's lead to four with another two-out RBI single after a double by first baseman Rouric Bridgewater.
The Devils forced OSU starting right-hander Andrew Moore (5-1) into a full count on five of the first nine at-bats and chased the Beavers' starter with two outs in the top of the sixth inning. Moore allowed two runs on four hits with one strikeout and one walk in 5 2/3 frames to take his first loss of the season.
Up Next:
The Sun Devils close out their three-game series against the Beavers at 12:05 p.m. (PT) in Corvallis, Ore. The game will be broadcast on The Fan AM 1060 or through the All-Access player on thesundevils.com, and will also be televised live on the Pac-12 Networks beginning at 12 p.m. (PT).
Game Notes:
Head coach Tim Esmay collected his 11th win over a top-10 team and is 38-28 against ranked teams...Peevyhouse's home run was just the second one allowed this season by the Beavers...Bridgewater recorded his second multi-hit game of the season, Causey his third and Benjamin his sixth.
Sunday's Pitching Matchup
ASU: TBA
OSU: LHP Ben Wetzler (0-0, 2.83)
Twitter: @ASU_Baseball | Facebook: Sun Devil Baseball | Instagram: ASU_Baseball
Copyright 2013 CBS 5 (Meredith Corporation). All rights reserved.