'KABOOYOW' woman's hail storm description goes viral
Posted:
Updated: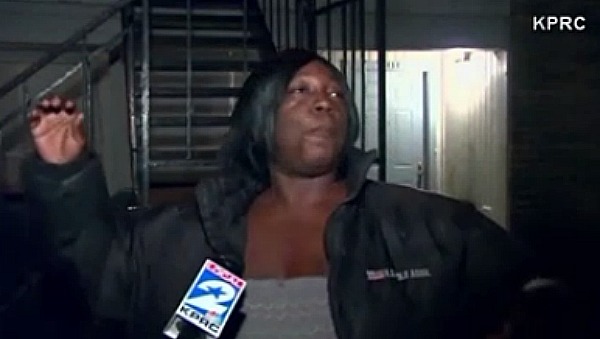 Source: KPRC via CNN
BROOKSHIRE, TX (CNN/WGCL) -
If you thought the hail storm that hit metro Atlanta on Monday was bad, it probably wasn't bad enough to react the way one woman did in Texas.
Last week, a hail storm hit the southeast part of the state, and during an interview with KPRC, Brookshire resident Michelle Clark had a lot to say about the storm.
"Soon as I posted on my Facebook it's a 'KABOOYOW! KABOOYOW!' and boy that hail just came in," Clark said. "I looked out, I opened my door and looked out my door and it started, hit me in the head, I took off running, ran to my restroom and then called my momma to see was she all right."
After the storm, Clark said everyone was outside, having a hail party at 2 o'clock in the morning.
"Man, those chunkers was big, size of a quarter, dog gone," Clark said. "They were big, they were hitting hard too, man. Look at this, here in Brookshire, Texas. Man, it's like snowing in March."
Because of her extreme reaction, the video showing Clark's reaction has gone viral, and some are comparing her to Sweet Brown, an Oklahoma woman whose unique reaction to an apartment fire went viral last April.
Copyright 2013 WGCL-TV (Meredith Corporation). All rights reserved. CNN and KPRC contributed to this article.