Man allegedly poses as cop to rape woman, police fear more victims
Posted:
Updated: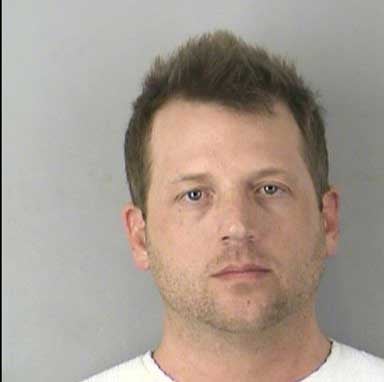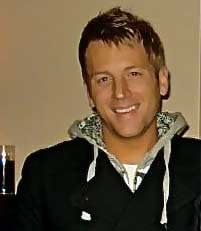 KANSAS CITY, MO (KCTV) -
A man posing as a police officer sexually assaulted a woman, and Kansas City police believe there are more victims.
Grant C. Rader, 24, is charged with forcible sodomy and false impersonation of a police officer. He is being held on a $25,000 cash-only bond in the Platte County Jail.
He is accused of following a 25-year-old woman from the downtown Power and Light District and raping the woman at a Northland apartment complex parking lot.
The alleged attack occurred about 3:30 a.m. March 7. The woman went to police at 8:10 a.m. March 8 and consented to a rape exam at an area hospital, authorities said.

Police say they believe other victims are out there and are asking women to come forward.

The woman had been at the entertainment district celebrating her birthday when she got in a fight with her sister, according to court documents. The sister left in her vehicle. The victim said she was slightly intoxicated so she called a cab.
"The victim stated that she arrived at her apartment by cab and her friend was there making sure she was safe," according to court records. "The victim staged that Rader pulled behind the cab in a red in color pickup and approached her. The victim stated that Rader told her that he was a detective 'Shawn" and that she was under arrest."
The woman's female friend and the cab driver verified the woman's account. Both said a man approached the cab and identified himself as a police officer.
Rader claimed he was an undercover detective and that he was arresting the woman for an altercation at the Power and Light District, according to police. He claimed that the woman's sister wanted to press charges.

"The victim reported Rader had a computer mounted in the cab of his truck, and the victim's friend said she heard police radio traffic coming from inside," according to police. "The woman argued with Rader for some time about just letting the victim go."
Rader put the victim in his truck and drove off. The friend, believing the man was a real police officer, went to the police station to bail out her friend, police said. The woman told police she heard "police radio traffic" coming from the vehicle so she thought he was an officer. A computer was mounted inside the vehicle.

Rader allegedly drove the woman to another part of her apartment complex lot where he allegedly said he would not take her to jail if she had sex with him. She refused.
"The victim stated Rader made her partially remove her clothing to 'search' her," according to court documents.
Rader then sodomized the woman, according to prosecutors.

"The victim told Rader to stop and that Rader was still groping her and became frustrated that she would not have sex with him," according to court records.
After Rader was arrested, he told police that he knew the victim worked at a P&L bar. He said he drank so much that he doesn't remember much of the night, according to court documents.
He claimed he does remember being at the Northland apartment complex, but told police that he made out with the woman but did not have intercourse, according to court documents. He indicated that the woman participated voluntarily.

Copyright 2013 KCTV (Meredith Corp.) All rights reserved.