Arizona to face Belmont in NCAA Tournament
Posted:
Updated: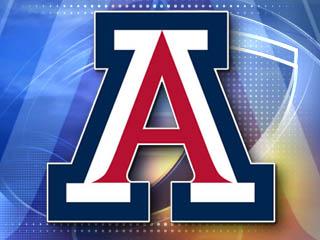 © cbs 5
Arizona coach Sean Miller said he was "thrilled" that the Wildcats will be sent to Salt Lake City as the West Region's No. 6 seed to face Belmont on Thursday.
Arizona (25-7) was the only Pac-12 team put in the Salt Lake first weekend pod, and in the West Region, and Miller said that the familiarity could help the Wildcats.
And while UA's seed of No. 6 was lower than many projections, Miller was not complaining.
"I think one thing the seed reflects is the quality of the season we've had," Miller said. "We're viewed as one of the top 24, 25 teams in the country and if you consider overall how we performed, that'd probably be pretty accurate.
"We're excited to be close to home in our conference footprint. To be traveling there, I believe staying in a hotel we've stayed in before, I'd like to think in some way that's an advantage for us."
The one thing Miller is not as comfortable with is Belmont (26-6), the high-scoring team that won the Ohio Valley Conference tournament in its first year in the conference this eason.
Belmont averaged 77.2 points a game and won at Stanford 70-62 in November.
Even though Miller's Xavier team beat Belmont 90-49 during the 2007-08 season, Miller expressed respect for the Bruins and their veteran coach, Rick Byrd.
Belmont takes 39 percent of its shots from behind the three-point line and hits them at a 38.6-percent rate.
"When I faced them before, they value shooting and they can shoot it from their frontcourt players," Miller said. "They put you in those compromising positions, and it's really what I've said since October -- it's so important to defend the three-point shot.
"It's a monster we're dealing with here in the opening round that is that very thing. That doesn't mean we can't do it but playing Belmont, every coach looks at their ability to shoot and it's scary. We have to do a good job in that area as does every team who plays them."
If Arizona beats the Bruins, they could face New Mexico on Saturday in their second game for the right to advance to Los Angeles for the Sweet 16 game. On the other side of the bracket for that Sweet 16 game is second-seeded Ohio State, while Gonzaga is the No. 1 West seed.
While the Wildcats had been projected as a No. 4 or 5 seed, former UA star Steve Kerr, who will work the tournament as a television analyst, said Arizona should be happy with the placement.
"The seed doesn't matter," Kerr said on a conference call this afternoon. "If you're Arizona, you're thrilled to be in Salt Lake City and if you win a couple of games, you move to L.A. I know Belmont's a good team but if you can get past them.
"I really like the bracket. If you can just get past that first one, you can get a little more momentum."
Among the other Pac-12 teams, Oregon received a No. 12 seed in the Midwest Region and will play its first weekend games in San Jose, Calif. The Ducks won the Pac-12 Tournament to earn the conference's automatic bid but NCAA selection committee chair Mike Bobinski said the Ducks would have made the field even if they didn't win the Pac-12 Tournament.
UCLA, meanwhile, was assigned a No. 6 seed in the South Region, and will play Minnesota in Austin, Texas. The Bruins suffered a key loss in their 66-64 win over UA on Friday when wing Jordan Adams broke his foot, and Bobinski said the Bruins were downgraded because Adams will be out for the NCAA tournament.
Colorado was given a No. 10 seed in the East and Cal received a No. 12 in the East -- but gets to face UNLV in nearby San Jose, Calif.
Salt Lake City is home to two of the most memorable games in Arizona NCAA tournament history. In 1993, 15th-seeded Santa Clara and Steve Nash upset Arizona 64-61 in the first round and in 2003, top-seeded Arizona beat ninth-seeded Gonzaga 95-95 in double overtime in the second round.
However, while those games were played at the Huntsman Center on the University of Utah campus, this week's games will be played in downtown Salt Lake City at Energy Solutions Arena, where the NBA's Utah Jazz plays.
The last time Arizona played at Energy Solutions Arena, the Elite Eight-bound Wildcats of 2010-11 suffered their worst loss of the nonconference season against BYU and Jimmer Fredette, 87-65, on Dec. 11, 2010.
Copyright 2013 CBS 5 (Meredith Corporation). All rights reserved.